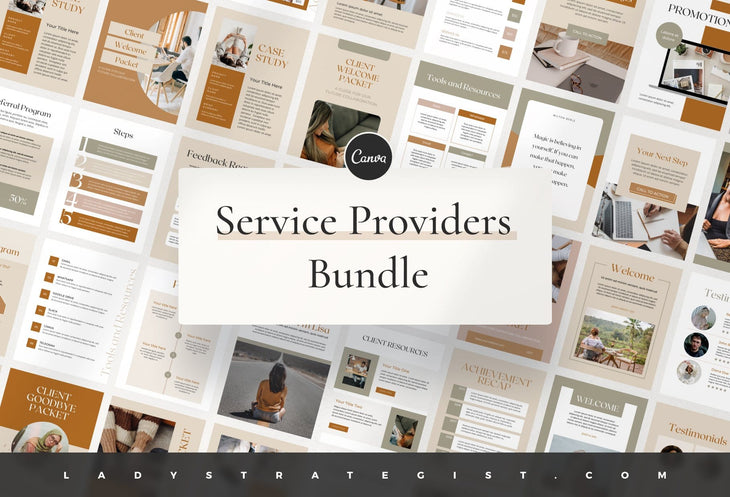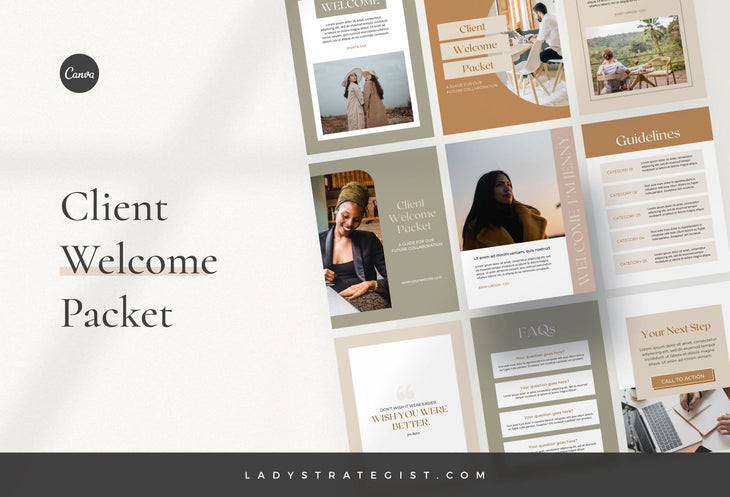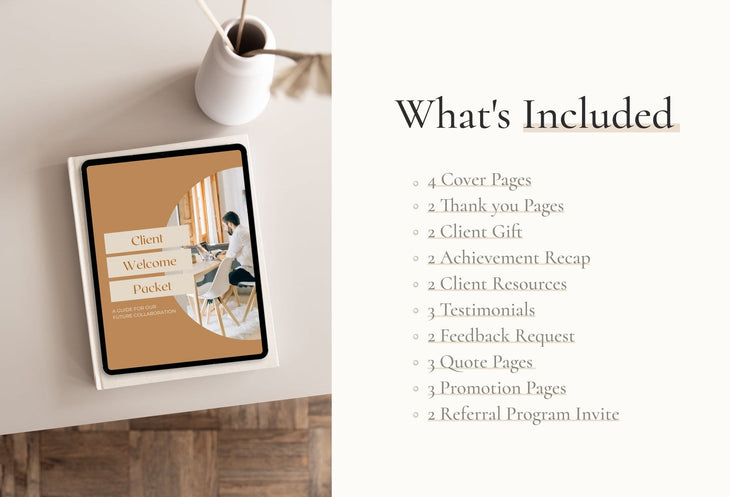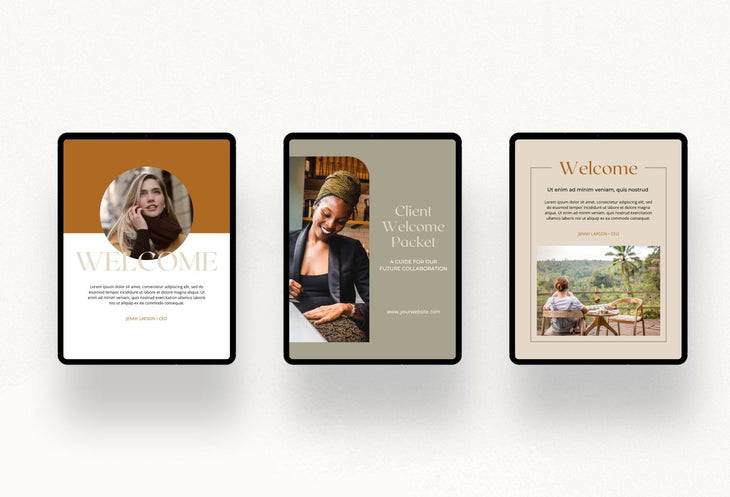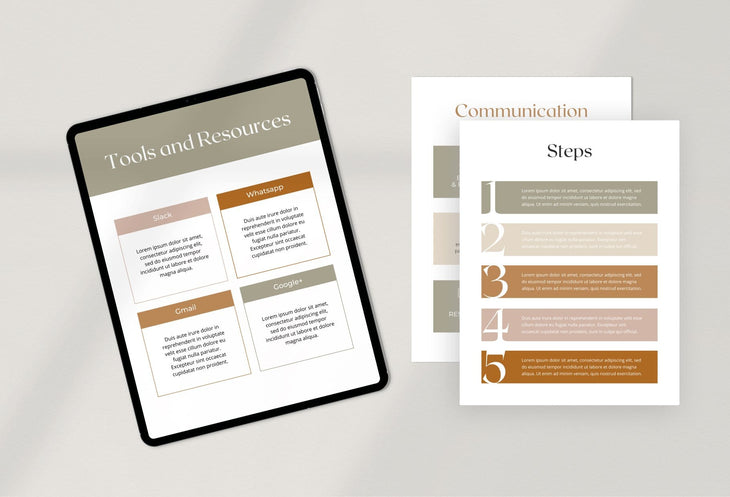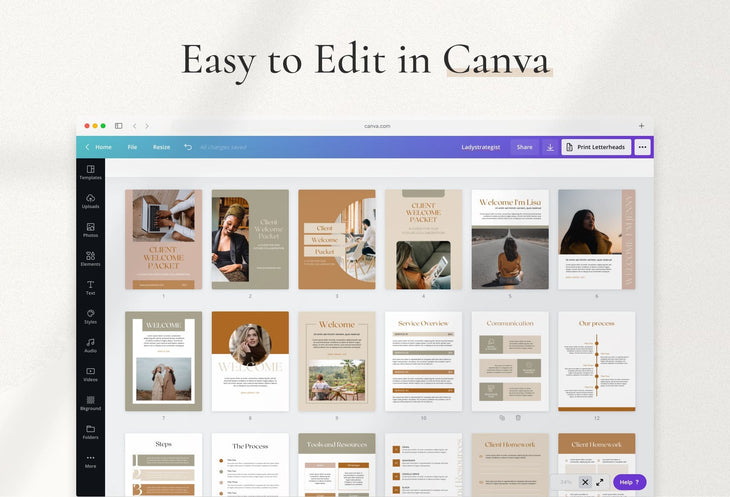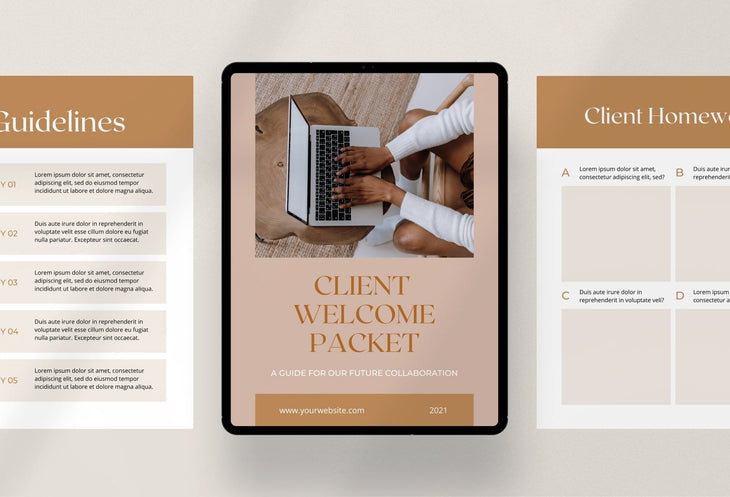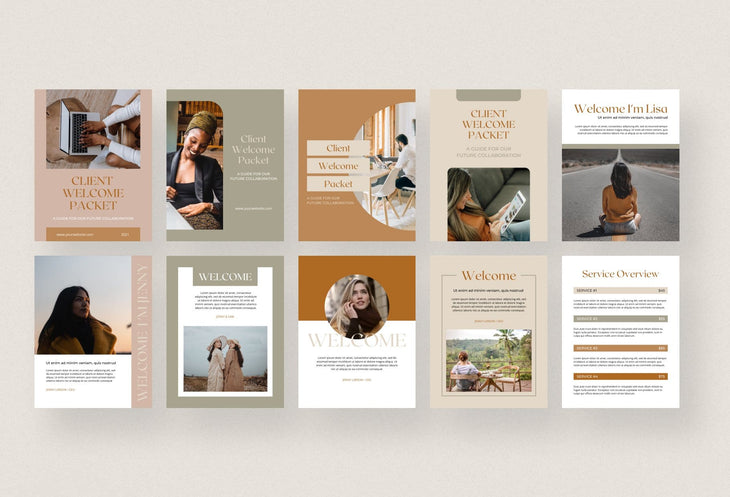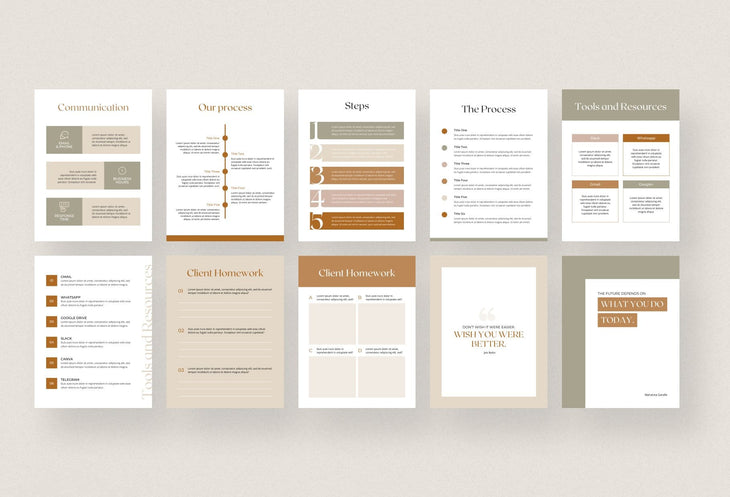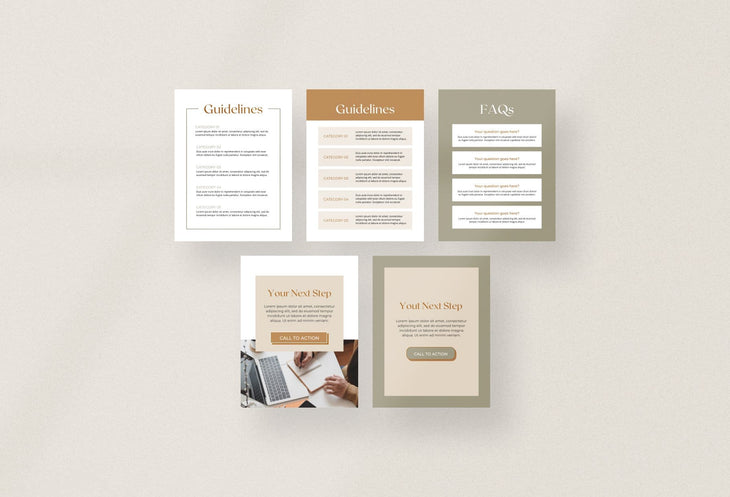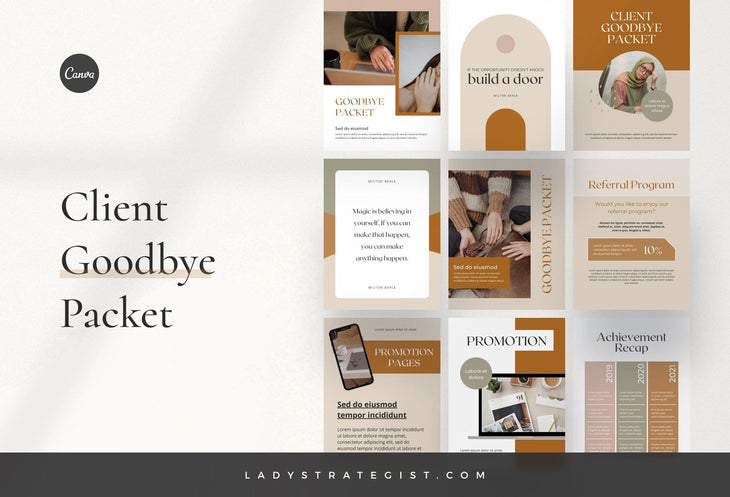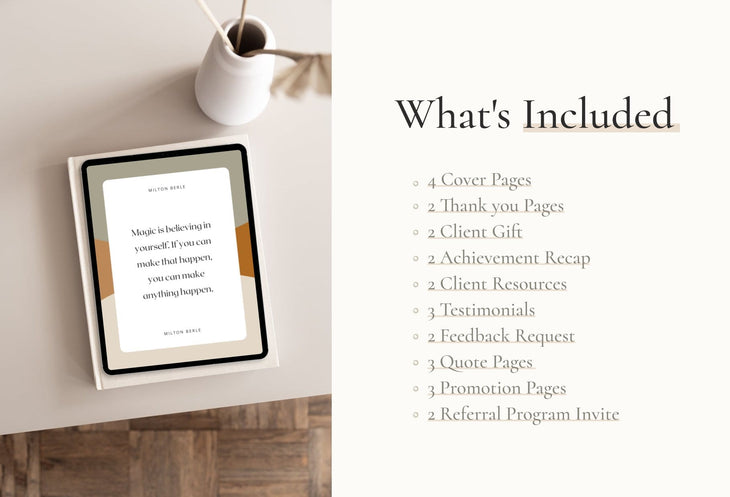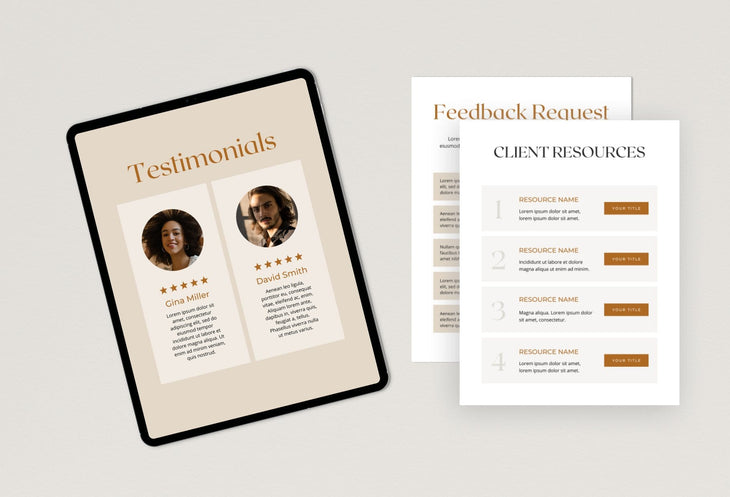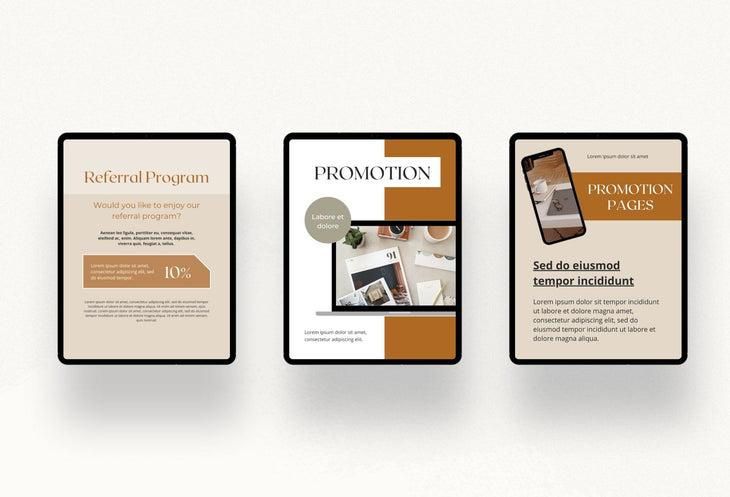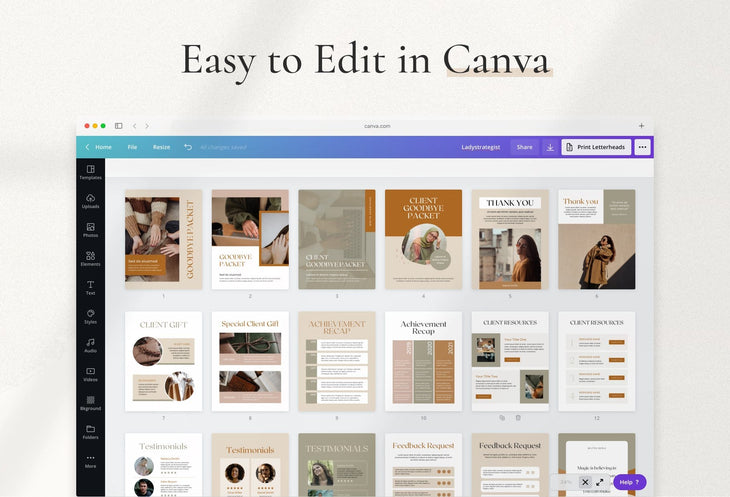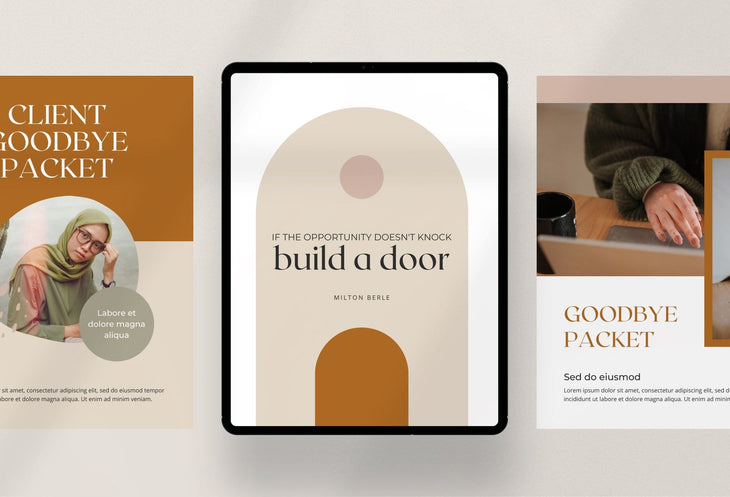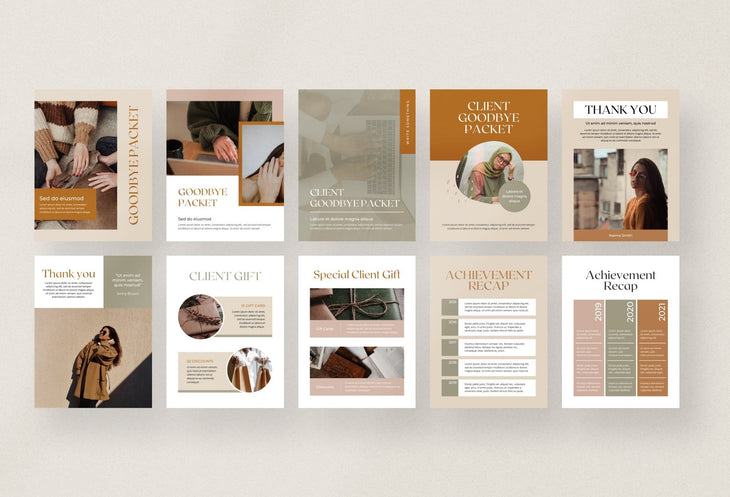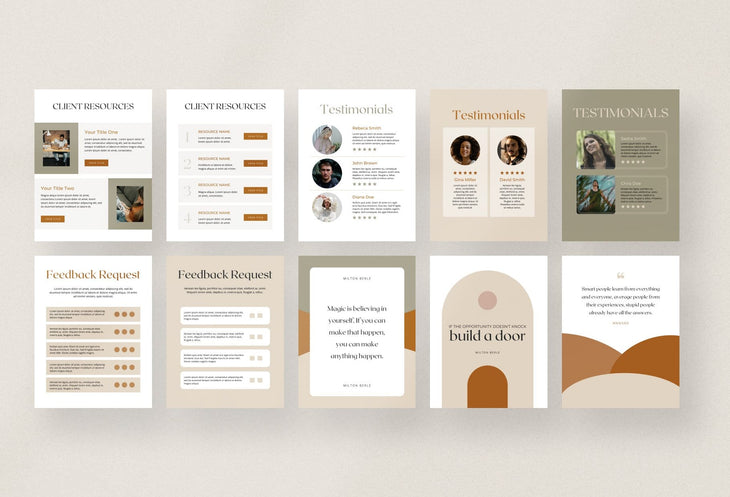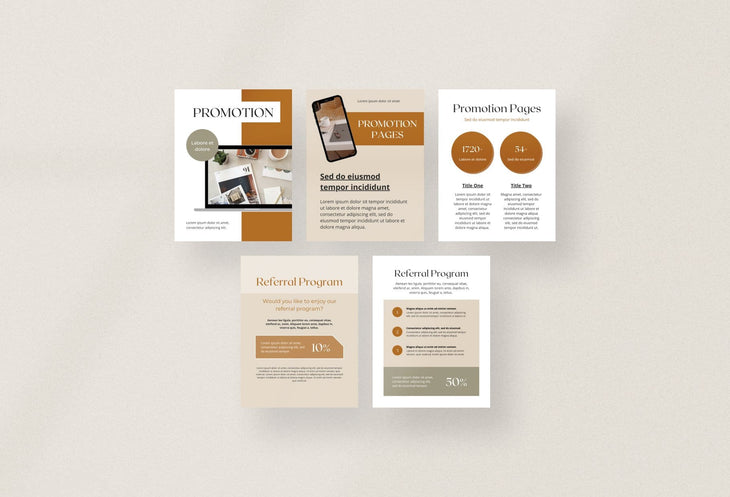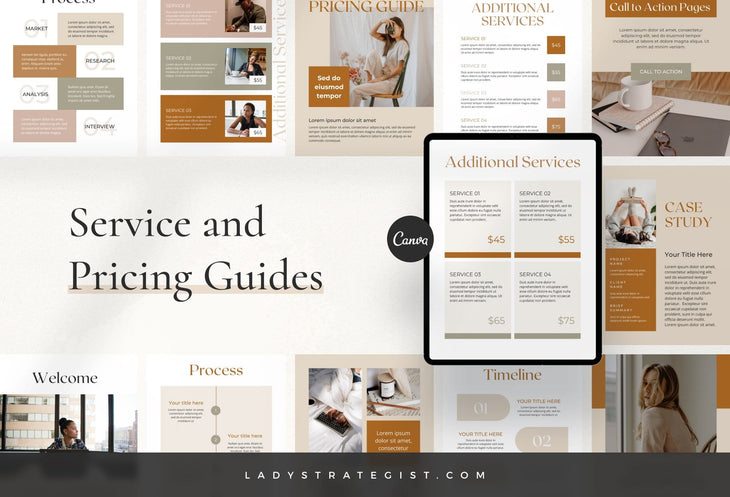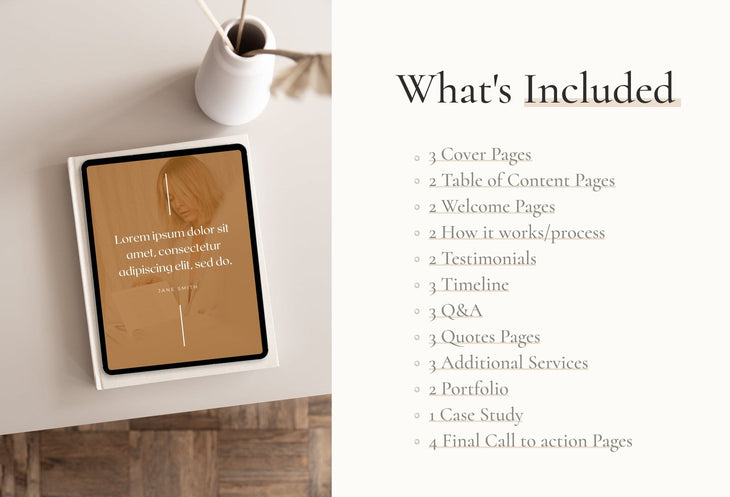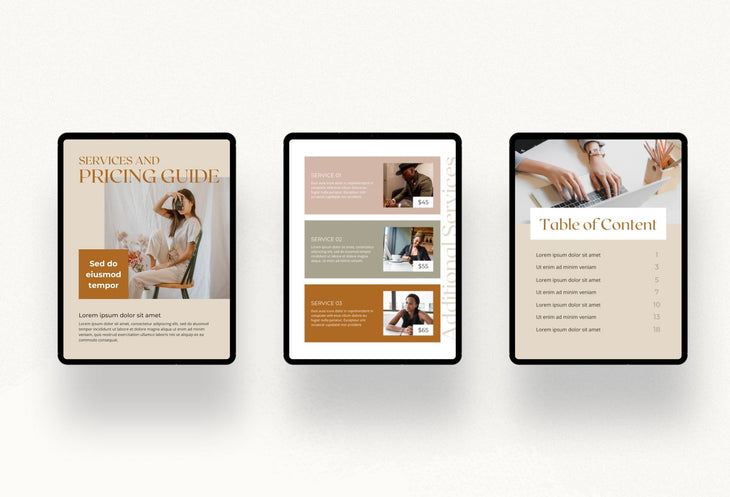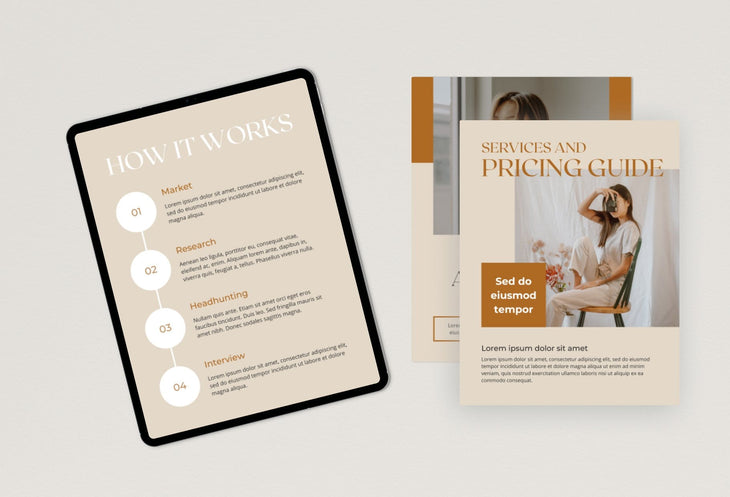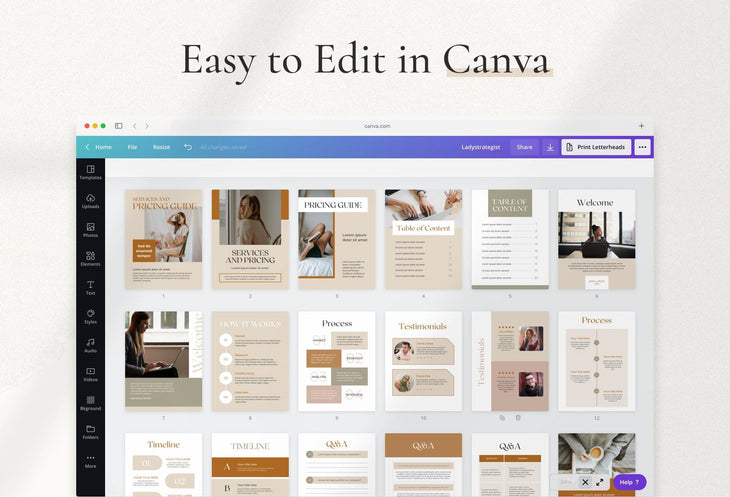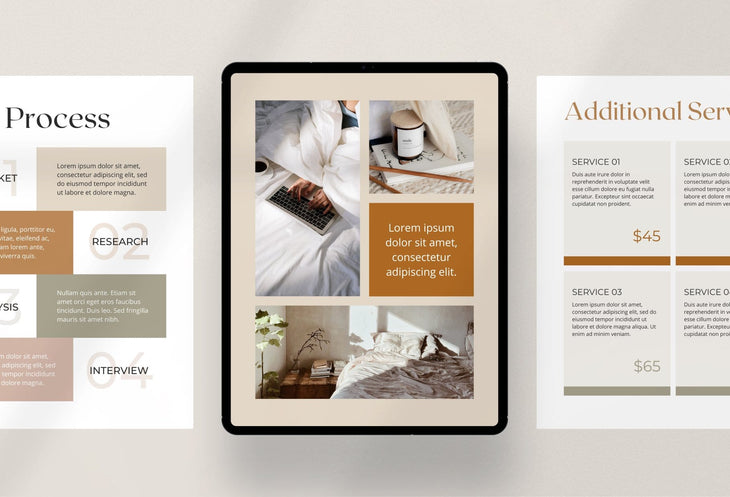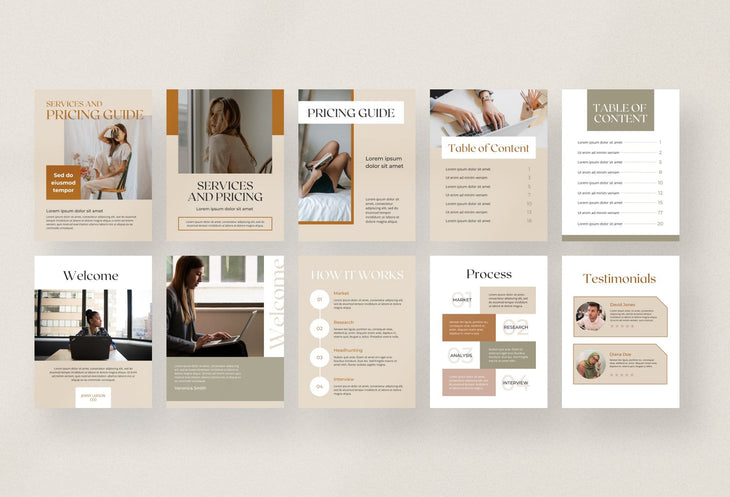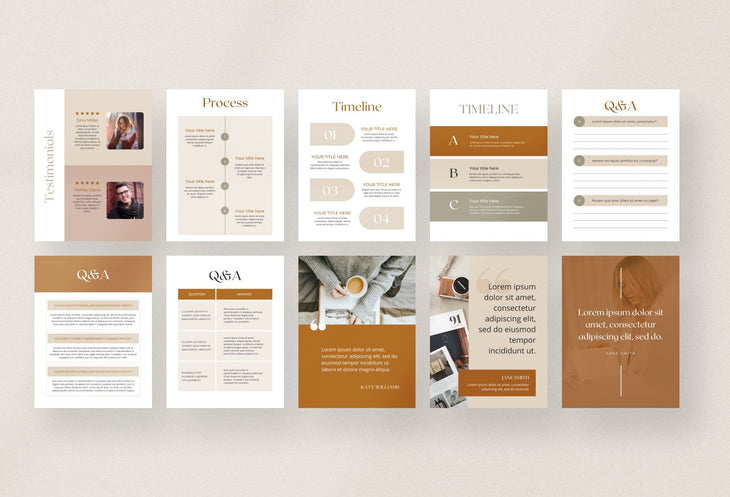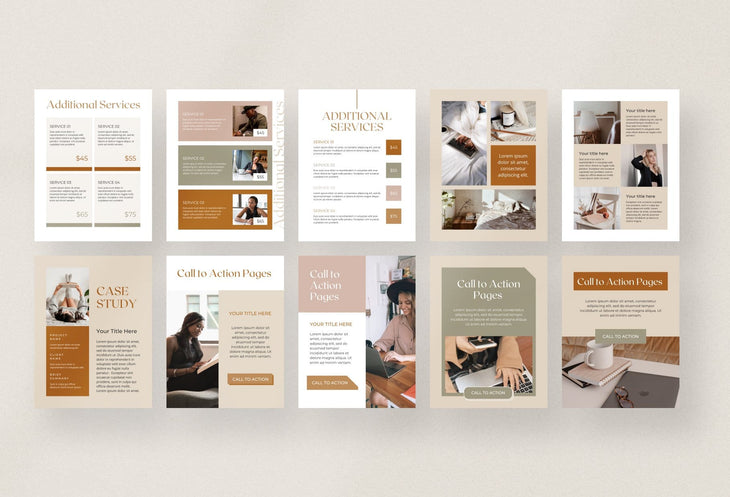 Service Providers Canva Bundle
Highlights
Digital download
Digital file type(s): 1 PDF file
Compatible with: Canva Free and Pro
Introduce your information and services to your potential clients beautifully and in a compelling way with this Service Providers Canva Bundle. Very easily customize each template in Canva with a few clicks. Have your information ready to be shared within minutes effortlessly.
Instant Download
No Paid Canva Account Needed
Fully Customizable.
WHAT'S INCLUDED?

1. Client Welcome Packet (Value $24)
5 Cover Pages
4 Welcome Messages
1 Service Overview
1 Communication
3 Timeline / Process / Steps
2 Tools and Resources
2 Client Homework
2 Quote Pages
2 Guidelines
1 FAQs
2 Next Step
2. Services and Pricing Guide (Value $24)
3 Cover Pages
2 Table of Content Pages
2 Welcome Pages
2 How it works/process
2 Testimonials
3 Timeline
3 Q&A
3 Quotes Pages
3 Additional Services
2 Portfolio
1 Case Study
4 Final Call to action Pages
3. Client Goodbye Packet (Value $24)
4 Cover Pages
2 Thank you Pages
2 Client Gift
2 Achievement Recap
2 Client Resources
3 Testimonials
2 Feedback Request
3 Quote Pages
3 Promotion Pages
2 Referral Program Invite
Service Providers Canva Bundle
Highlights
Digital download
Digital file type(s): 1 PDF file
Compatible with: Canva Free and Pro
Complete Checkout Process
After completing the checkout process you will instantly receive your files in your email.
Check your email to access your content
Click the link to download the PDF with the direct Canva links
Customize to your liking, export, and share
Buy once and you are able to download all of our assets forever.