Ready to Finally Start Showing Up on Pinterest?
Download 350+ High-Converting Canva Pinterest Templates to Drive More Traffic and Showcase your Brand and Business to an Engaged Audience that is Ready to Spend.
One-off payment. No skills needed.
🔔 Regular $197 Launch Sale ends in
This is for you if...
You are finally ready to include Pinterest in your Marketing Plan to promote your products and services.
You want to boost your blog traffic through clickable Pins that grab attention, convert leads, and get noticed.
You are excited to take your business to the next level and reach a new and engaged audience.
You are sharing valuable content and you want the world to know about.
You want to expand your online presence and create a new revenue source for your products and services.
You want to save time and effort with high-converting and done-for-you Pinterest templates for Canva.
You like to save money instead of hiring an expensive graphic designer or a design agency.
You want to stop spending too much time and energy starting every design from scratch.
If your Business is not Showing up on Pinterest YOU are Missing Out!
459 Million Monthly Active Users
"Pinterest has 459M monthly active users worldwide, including 98 million in the US."
#1 Traffic Referral Social Media
"Pinterest drives more referral traffic to shopping sites than any other social media."
Pinterest is Full of Shoppers
"93% of people use Pinterest to plan their purchases. In 2020, it generated $1.69B in annual revenue."
Create Highly Pinnable
Graphics in Minutes
Take your Pinterest Marketing to the Next Level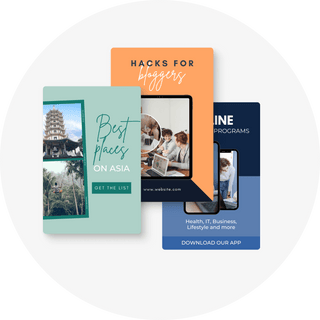 Perfect for Any Niche and Industry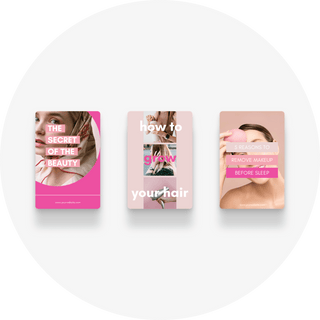 Extremely Easy to Use with a FREE Canva Account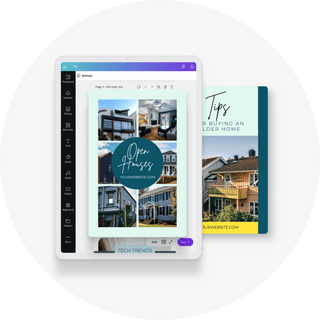 Fully Customizable to Match Your Brand Identity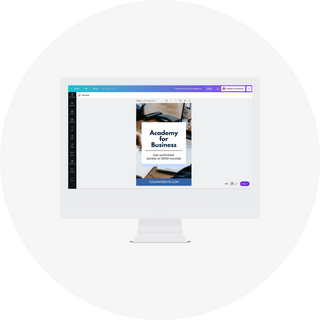 Instant Download to your Device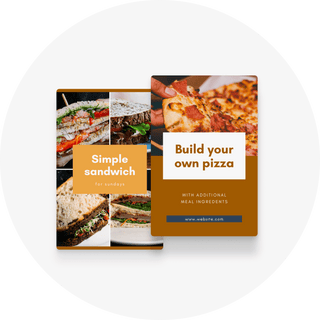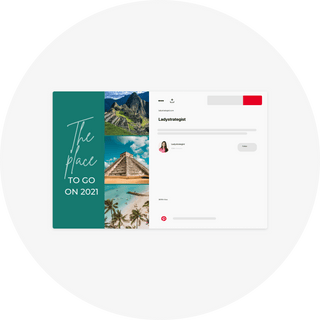 Purchase Once. Reuse Forever
How it Works
Download
Get instant access to a PDF file that contains the direct links to your Canva templates.
Customize
Simply switch out the fonts, colors, images & other graphic elements to match your branding.
Export & Share
Quickly create stunning graphics and export them from Canva to post on your Pinterest Account!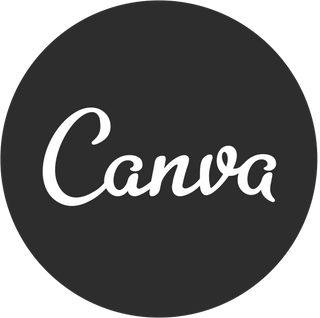 Easy to Customize Colors and Fonts to Match your Brand
Simply switch out the fonts, colors, images & other graphic elements to match your branding.
Perfect for your Industry
Customize to match your brand's identity. Perfect for: Beauty & Salon, Wellness, Real Estate, Education, Fashion, Traveling, any industry.
No computer? No Problem! (Use your phone)
Your next viral post is just a few taps away.
My 350+ Done-for-You Pinterest Templates CAN HELP YOU...
Share unique content on Pinterest that makes your brand stand out from the noise.
Design highly shareable pins that resonate with your target audience.
Create eye-catching graphics that captivates and boosts your engagement rate.
Drive more visitors to your online shop, website, or blog on autopilot.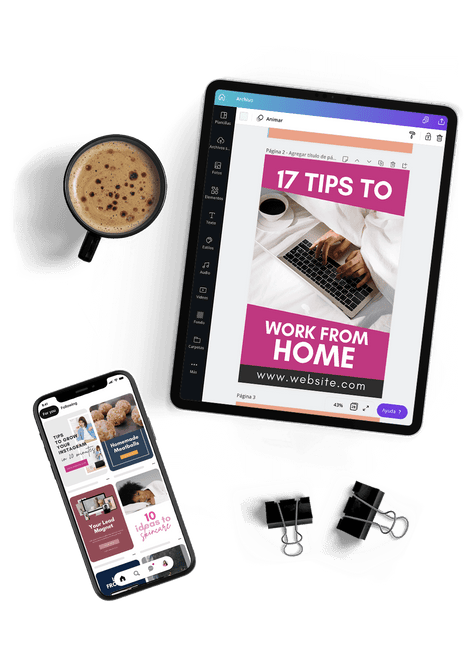 Imagine What You Can Do With These Beauties!
Easy to Use
No learning curves. No experience required.
100% Editable
Switch and swap fonts, colors and images at will.
Design in Minutes
Create pins faster than you can empty your coffee mug!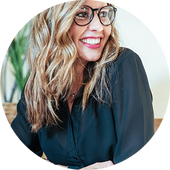 "Literally HOURS of work already done for me! Best buy for my business!! thank you so much!!!!!!"
RECIPES & COOKING TEMPLATES
Promote your Recipes
If food is your forte and cooking your superpower, pin away with some drool worthy pins that are sure to get you repins.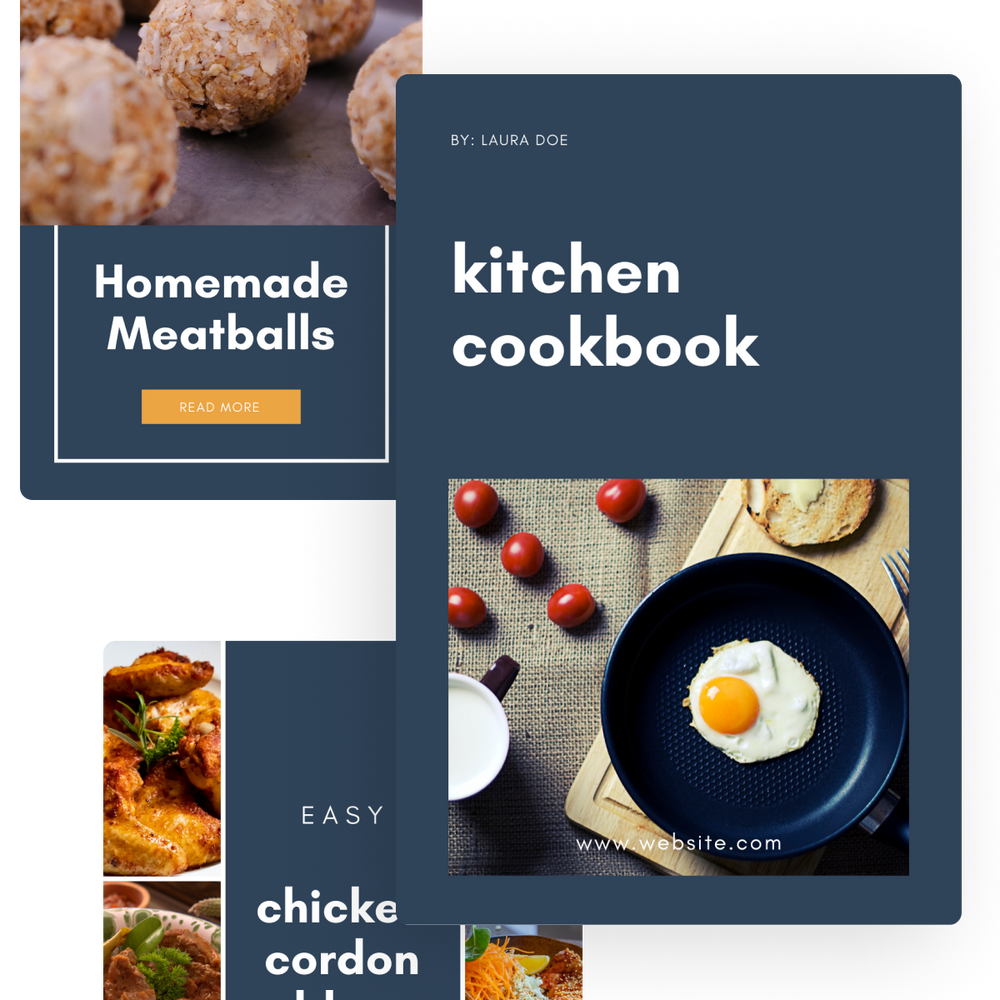 REAL ESTATE TEMPLATES
Build Trust and Credibility
Establish your presence in the real estate niche with impressionable pins that potential home buyers and sellers can relate to.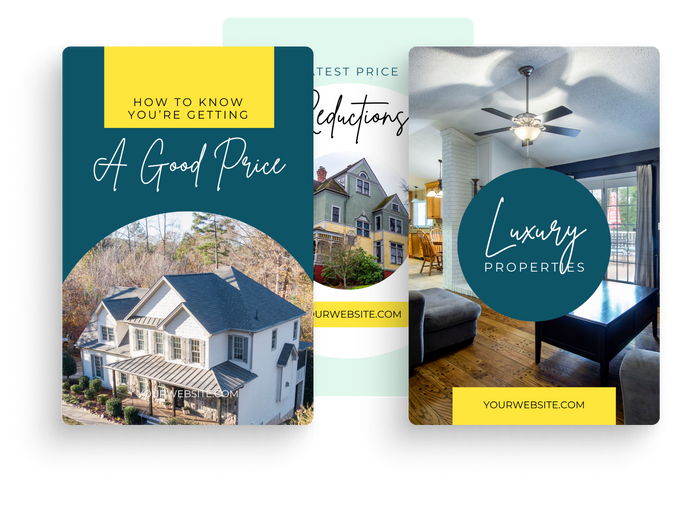 Lead Magnets Promotion
Grow your Email List
Create eye-catching graphics to promote your lead magnets and grow your subscriber list.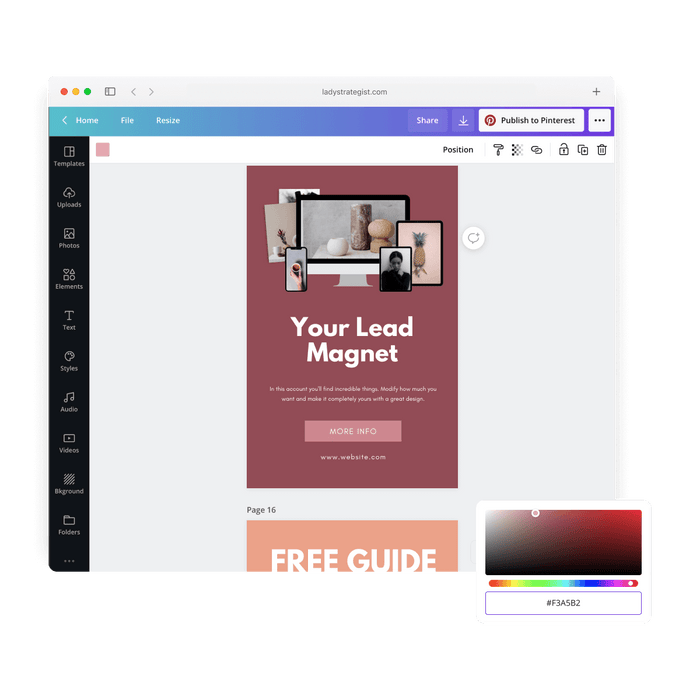 SERVICE-BASED TEMPLATES
Drive Traffic to your Website
Use captivating pins to provide information and create awareness on your services.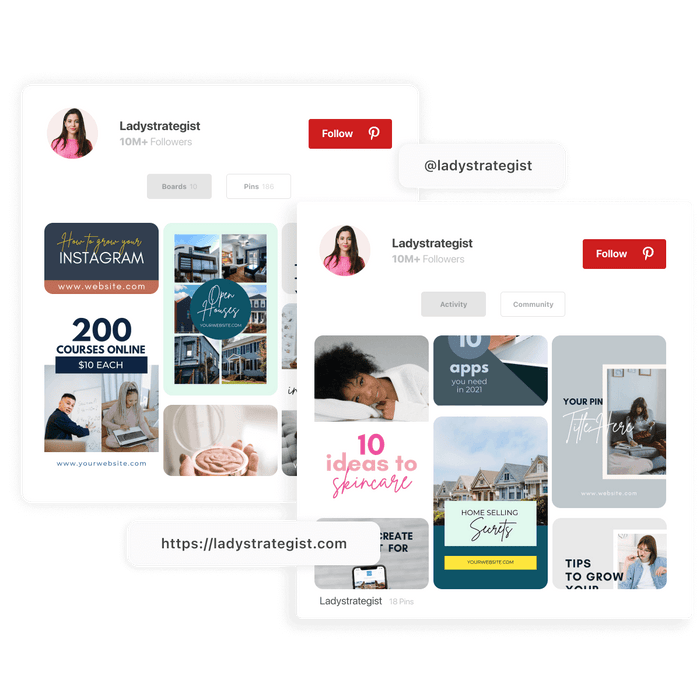 Beauty Templates
Drive Sales to your Beauty Brand
Choose any of my persuasive pin templates to advise, inspire, and inspire your customers to take action.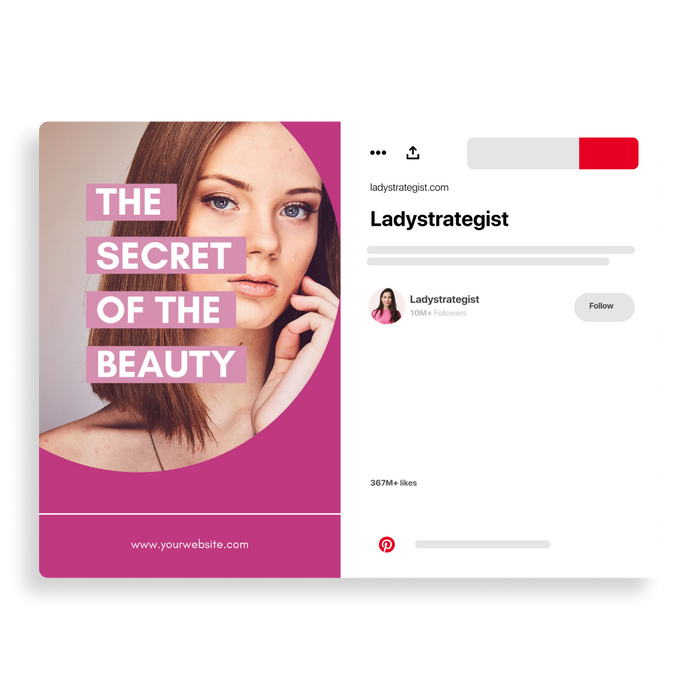 PRODUCT-BASED TEMPLATES
Leverage your Marketing Strategy
Grow your brand and your business with unique pins that entice your customers.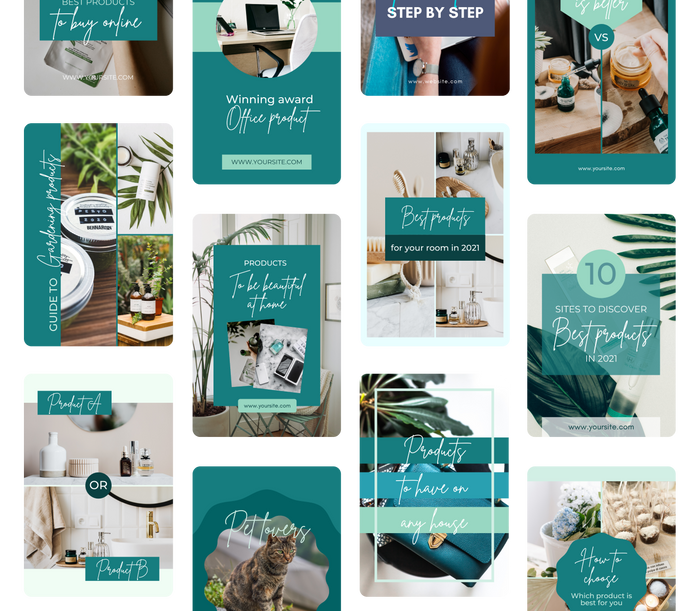 TRAVEL TEMPLATES
Grow you Travel Blog
Add new dimensions to your travel marketing strategy with inspirational pins that underscore the aspirations of your customers.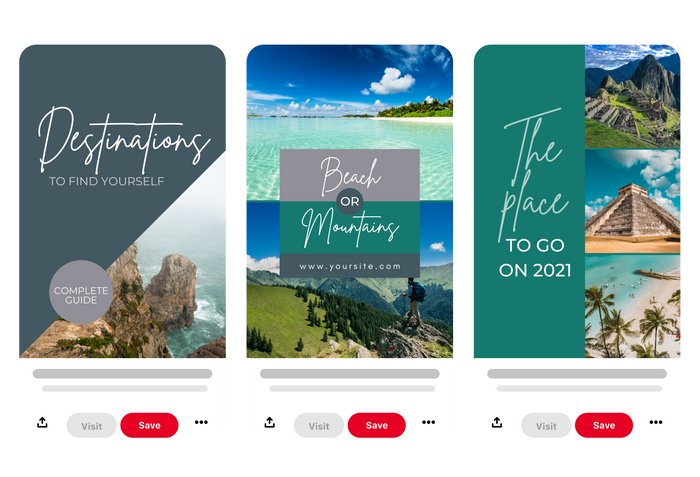 COURSE TEMPLATES
Promote your Courses and Webinars
You've worked hard to build your course and now it's time to sell. Use compelling Pinterest posts to attract students.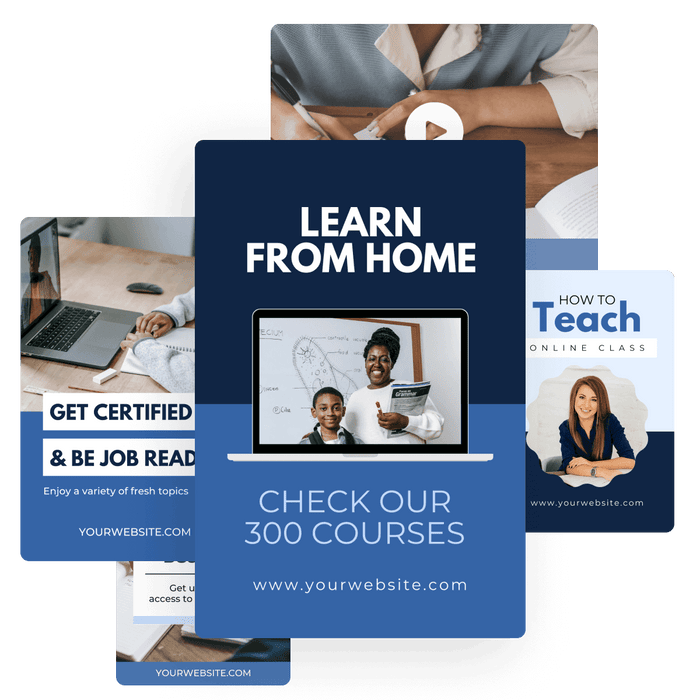 350+ UNIQUE TEMPLATES
Post Fresh Pins Every Day
It's easy when you have 350+ options! Now, your followers have something fresh to look forward to even on a daily basis.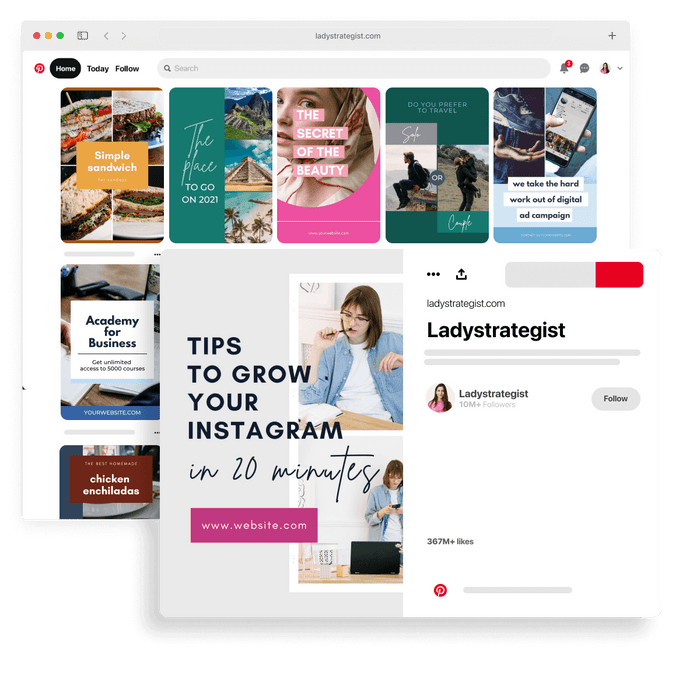 It's very easy to customize in Canva!
No graphic skills needed.
Who is this for?
Small Business Owners, SM Managers.
Consultants. Real Estate.
Influencers, Creators,
and Podcasters.
Educators, Digital Product Sellers.
Ready to Finally Start Showing Up on Pinterest?
"these templates made my life sooooo much easier!" ★★★★★
Regular $197 (Save $160)
Personal
$37
350+ High-Converting Canva Pinterest Templates
100% Customizable to Match ANY Industry.
Unlimited Graphics for your Clients
Agency
$67
350+ High-Converting Canva Pinterest Templates.
100% Customizable to Match ANY Industry.
Browse Exclusive Deals and Speed up your Creative Workflow
Over 70% of marketers use visuals in their marketing strategy. Consistency is key. Create designer-quality content consistently.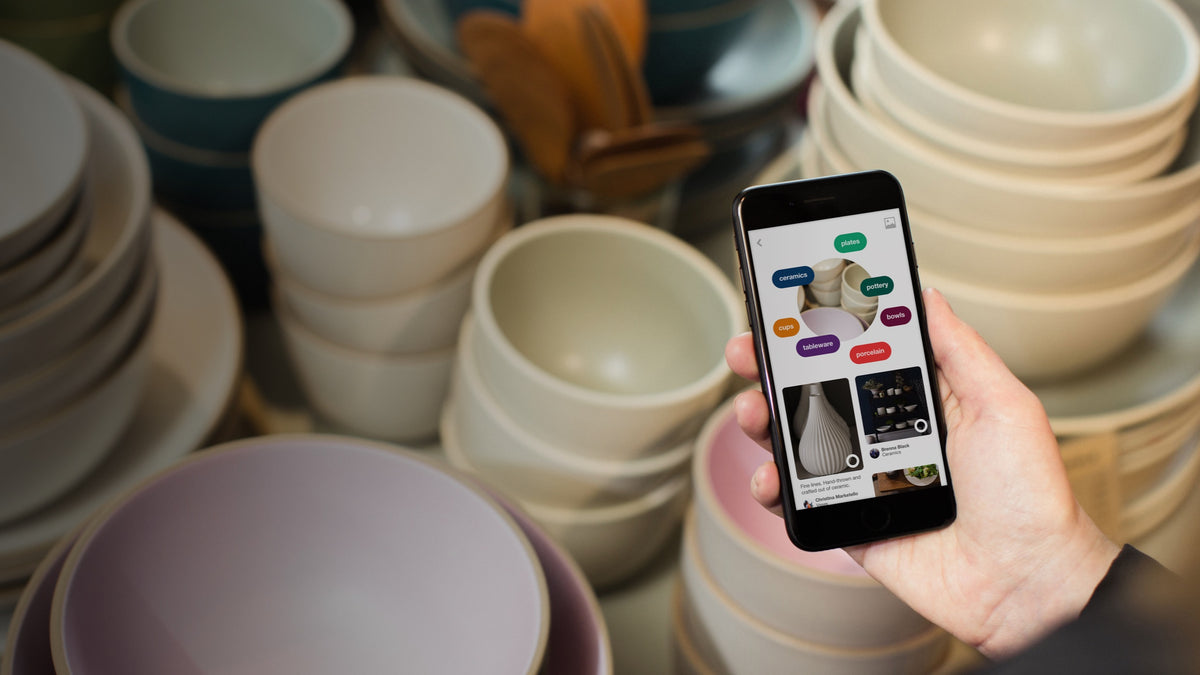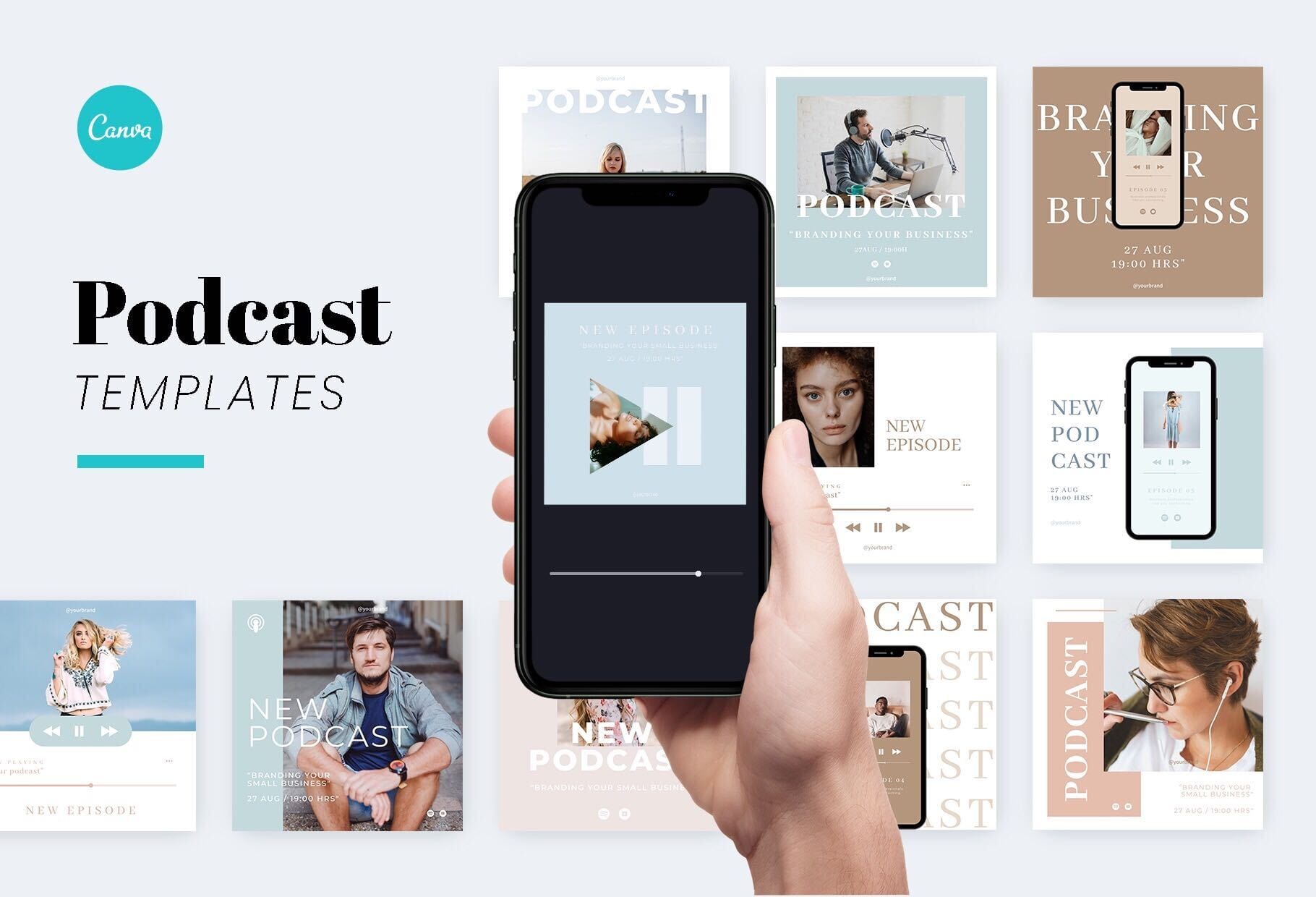 You've Got Questions. I've Got Answers!
How do I access my templates?
After purchasing the templates, all you need to do is create a Canva account either on your mobile device or computer. There, you will be able to access all of the Canva templates you purchased and edit them accordingly.
What software do I need to edit the templates?
The best part is that you don't need any special software in order to use Canva. The website is available as an app for Android and Apple devices, as well as an app for Windows and iOS computers, making it easier than ever to make your templates into something that will make your business visuals go from mediocre to mind blowing. In fact, over 70% of marketers use visuals in their marketing strategy, which is why we tried to make it as easy and accessible as possible to use our templates.
Are the images included?
Yes, all pictures used in this pack have a license that allow redistribution.
Do I need a Paid Canva Account?
No paid Canva subscription is required. In fact, the template will work with both free and Canva pro accounts. All you need to do is create a FREE account on canva.com and you're good to go.
What can I customize?
Everything. You can choose the color scheme, edit the text, design your own infographic templates, and so much more. In essence, you can make the templates entirely your own and suitable to the needs and requirements of your brand. You can make them as creative and colorful as possible, too.
Contact and Support?
I'm always ready and willing to answer any questions you may have. Feel free to send email me at help@ladystrategist.com
Ready to Create Scroll-Stopping Graphics in Minutes?
Don't ever spend another second of your precious time creating social media graphics from scratch!