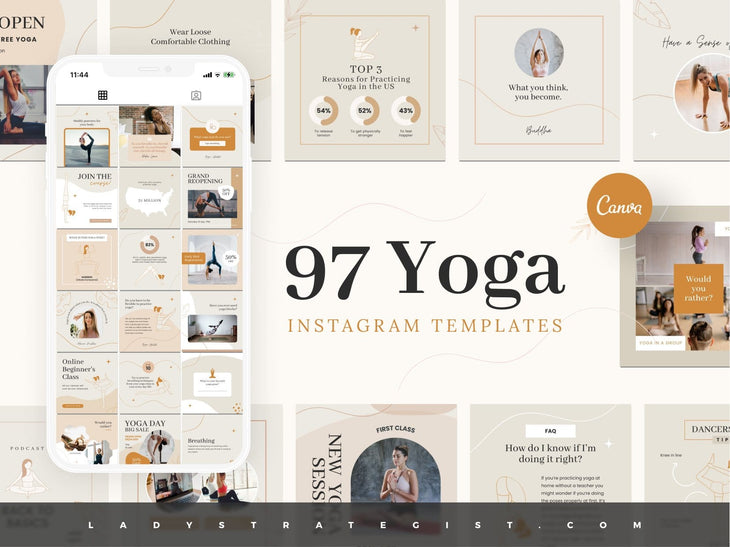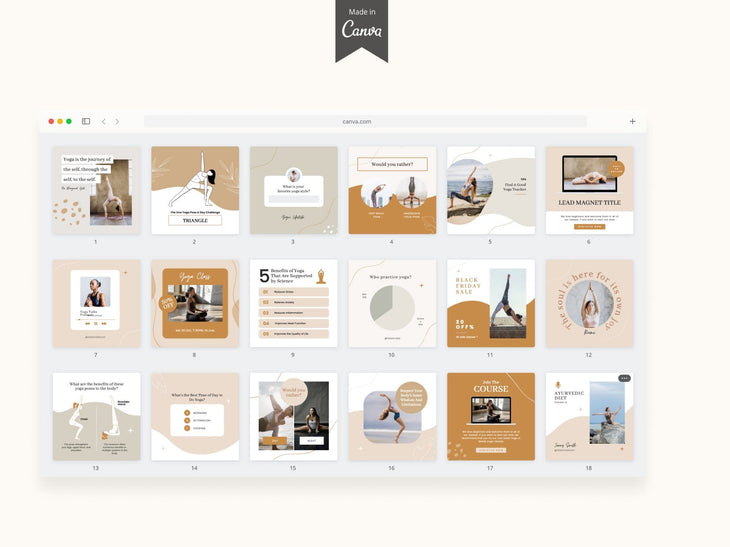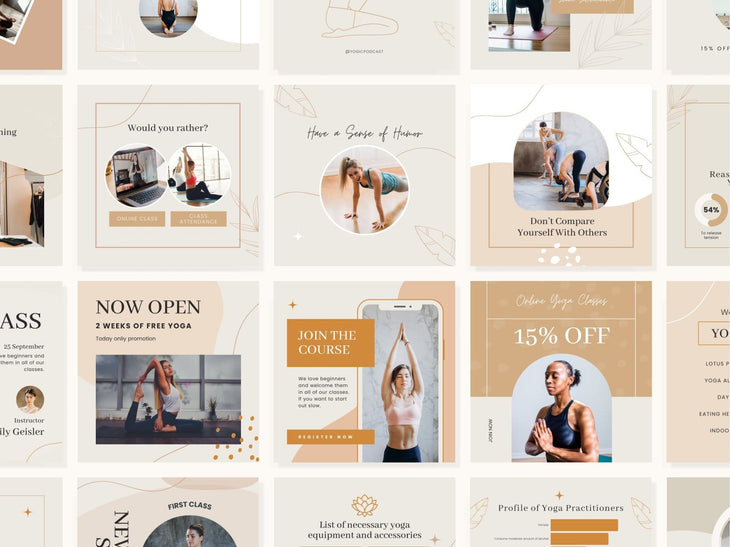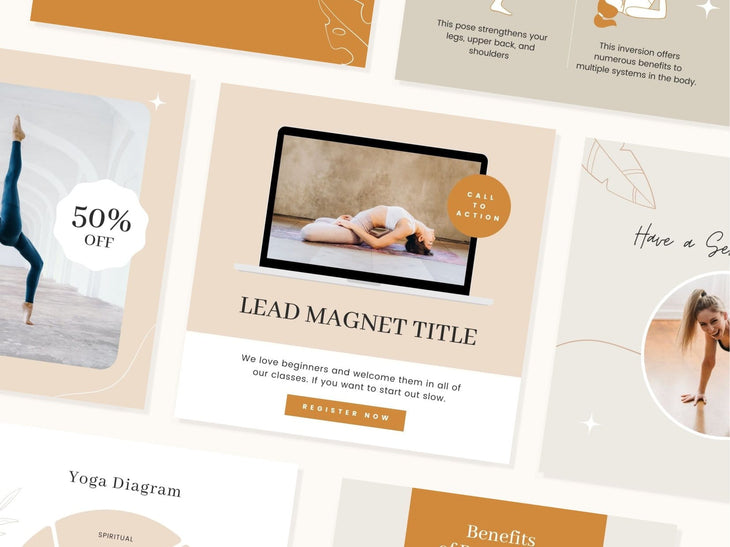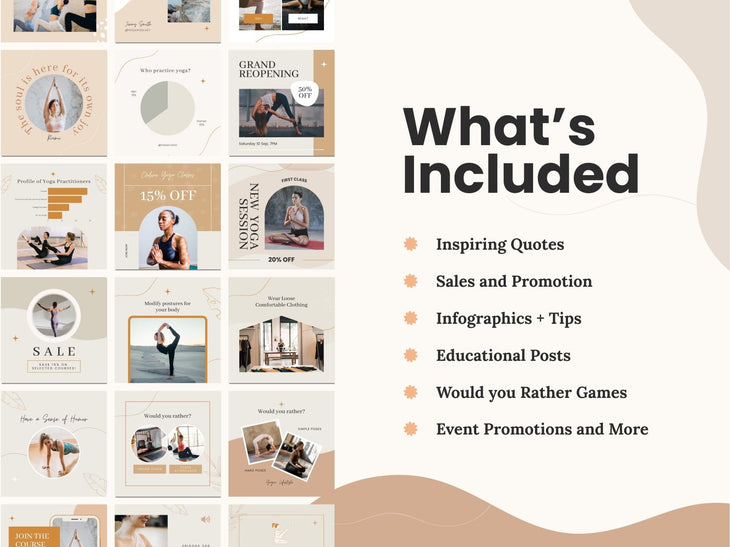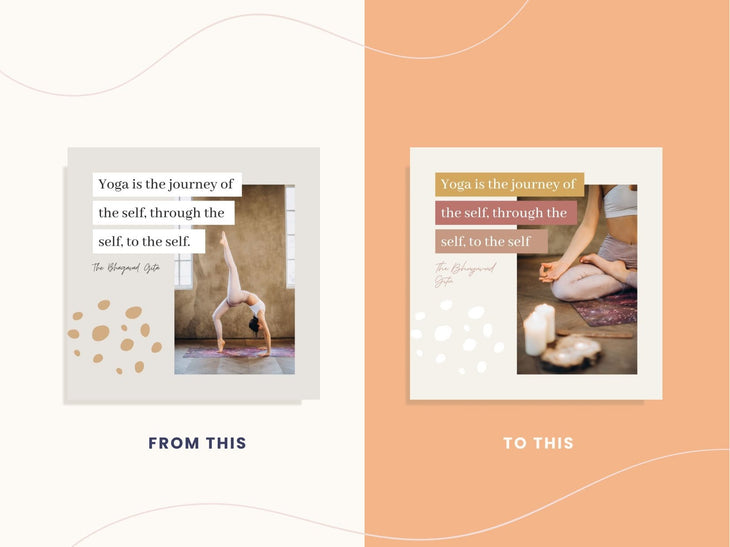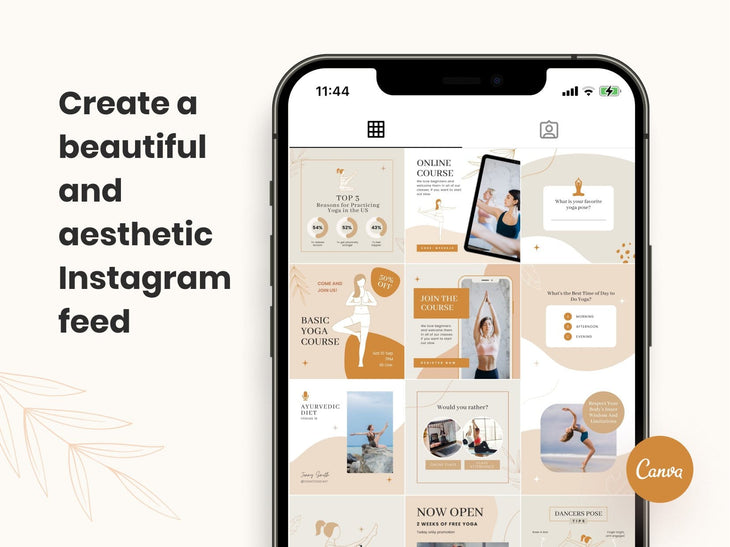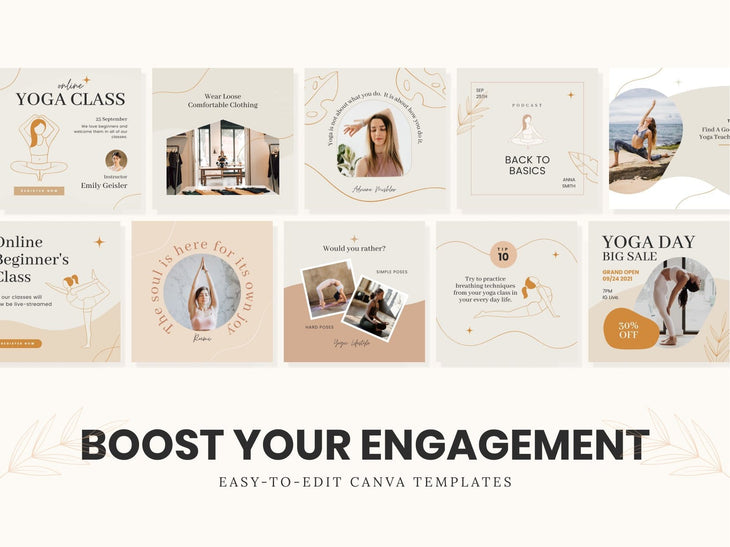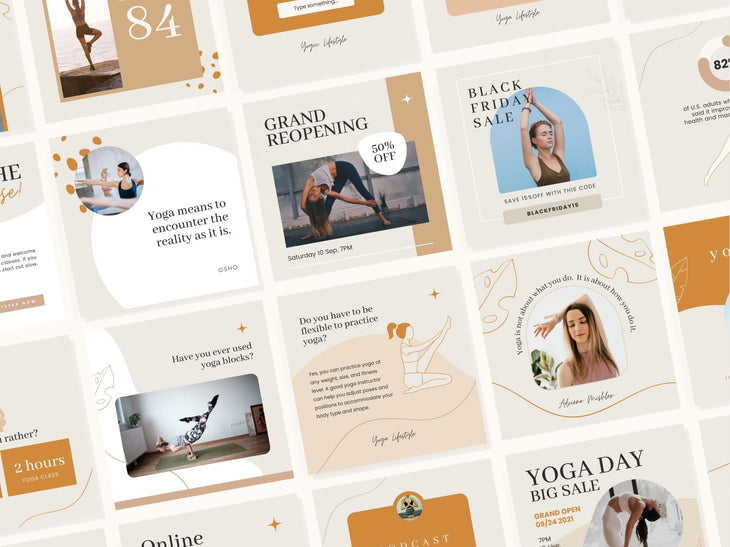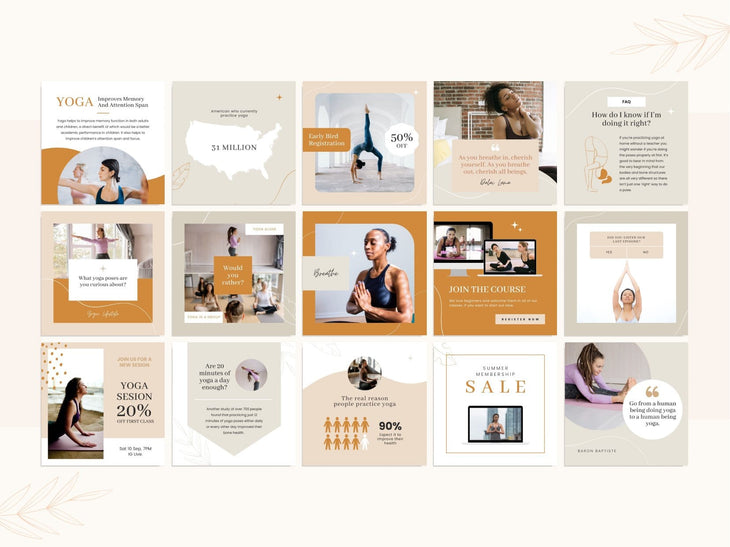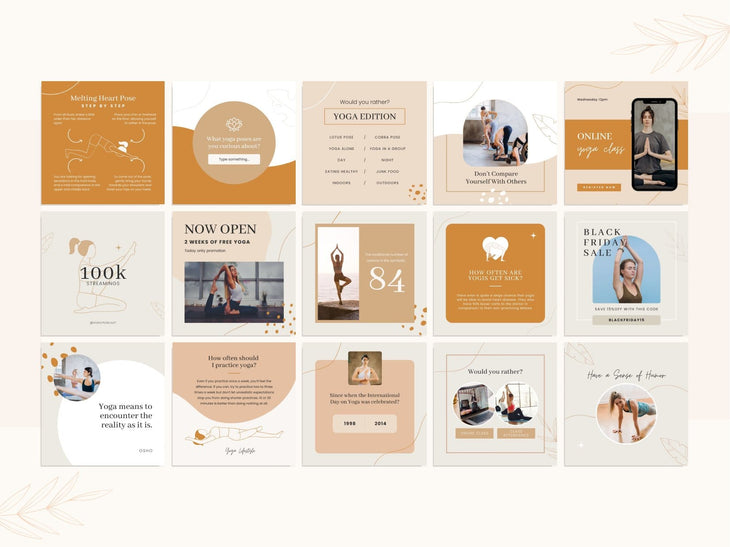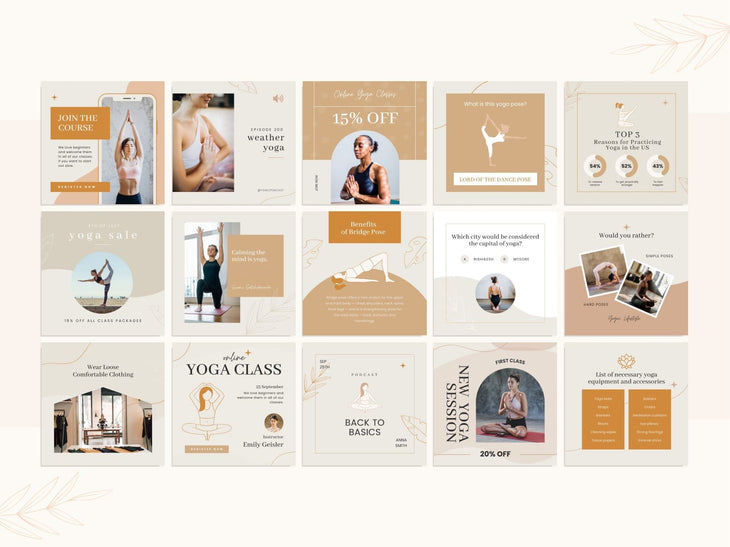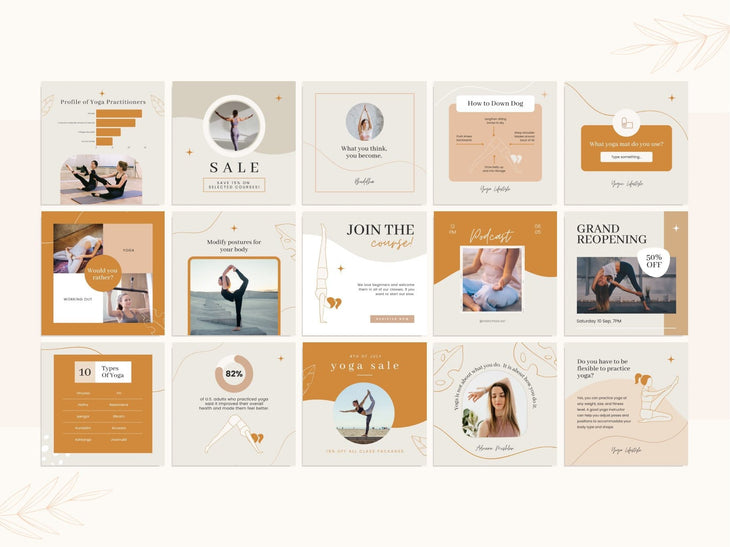 Yoga Canva Templates Bundle
Highlights
Digital download
Digital file type(s): 1 PDF file
Compatible with: Canva Free and Pro
It's always a pain in the studio to come up with resources such as photos, quotes and graphics for your Yoga Social Media posts.
One solution is to get creative with Canva and design things from scratch. But that can take hours! (and you need to have some graphic design skills)
Wouldn't it be easier if you could just copy pre-done designs?
This is why I created this Yoga Canva Templates Bundle - 97 beautifully crafted yoga templates all fully customizable inside Canva.
So say goodbye to the stress of creating content and give social media marketing a kick in the butt by focusing on what goes into it instead of wasting time designing from scratch.
Yoga Canva Templates Bundle
Highlights
Digital download
Digital file type(s): 1 PDF file
Compatible with: Canva Free and Pro
Complete Checkout Process
After completing the checkout process you will instantly receive your files in your email.
Check your email to access your content
Click the link to download the PDF with the direct Canva links
Customize to your liking, export, and share
Buy once and you are able to download all of our assets forever.