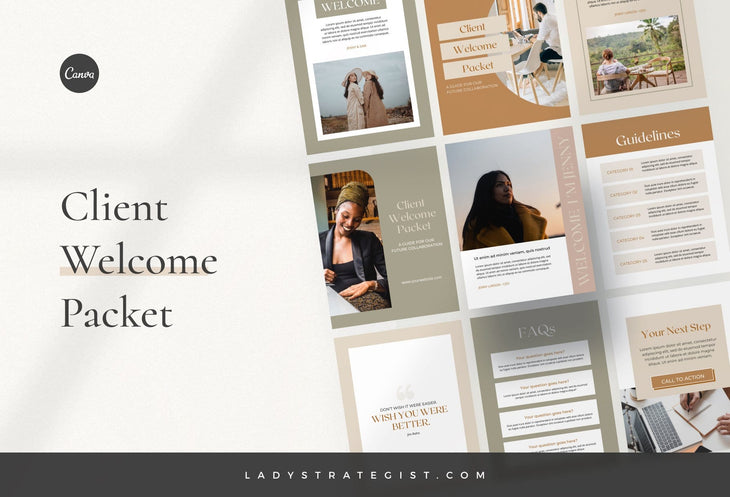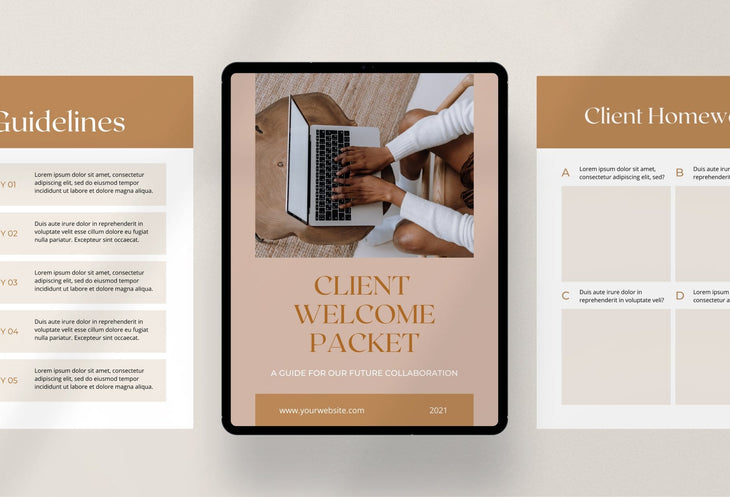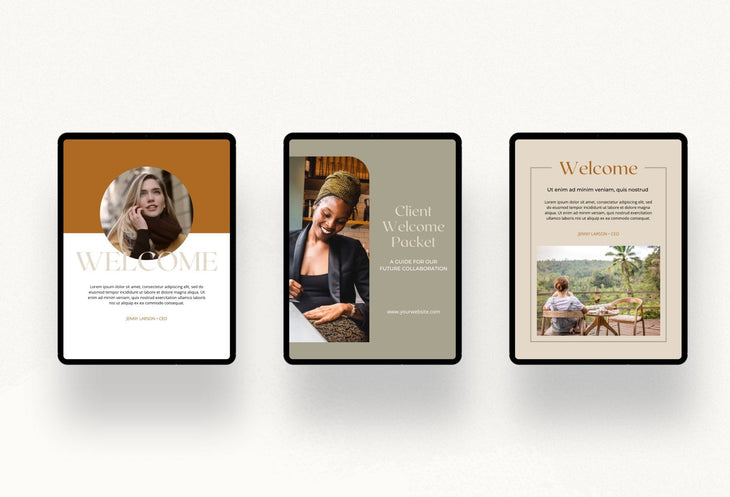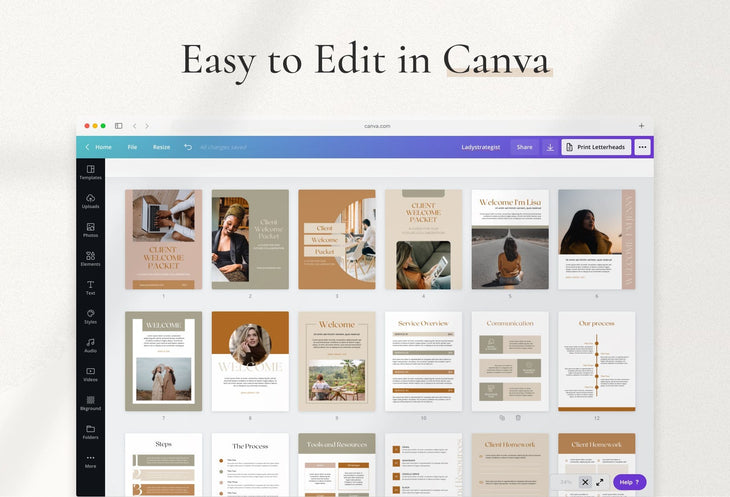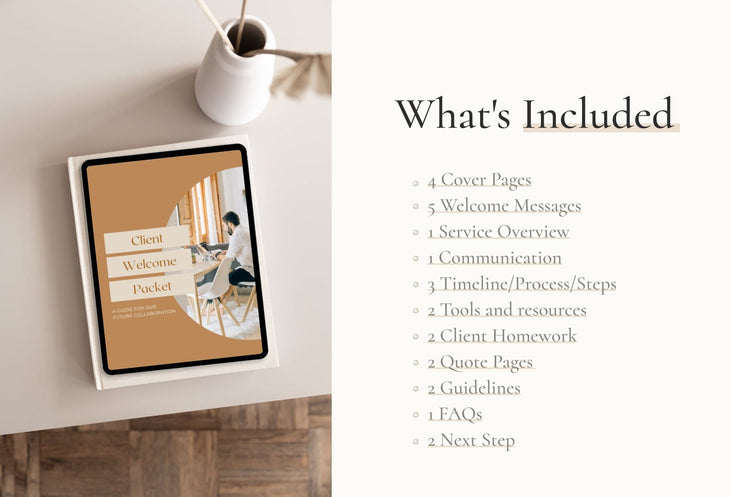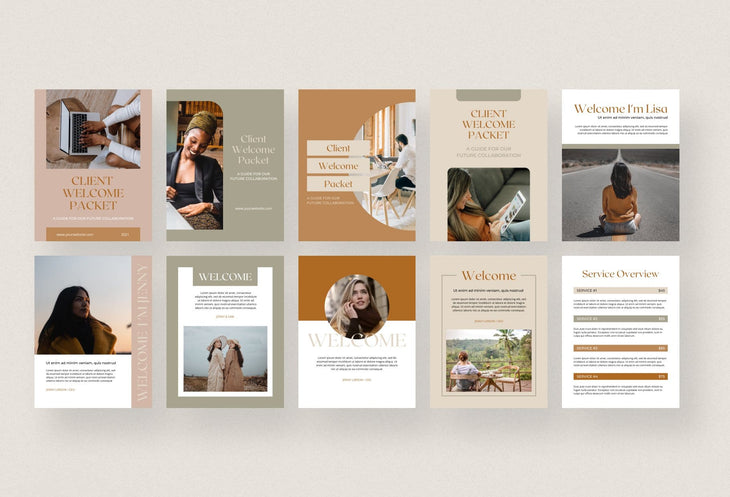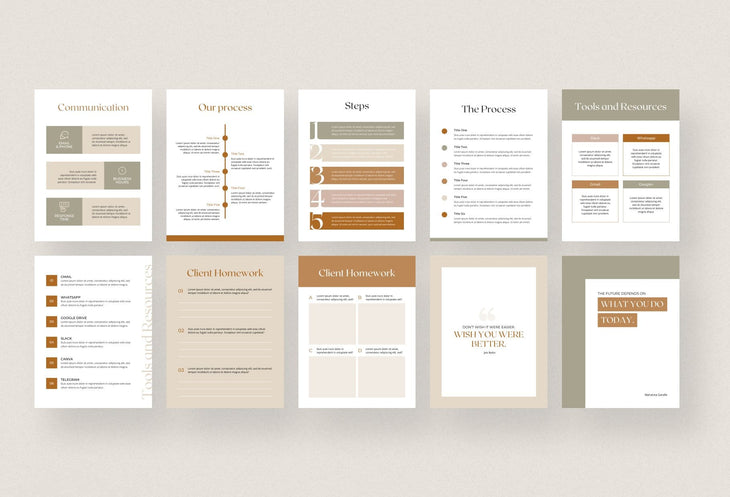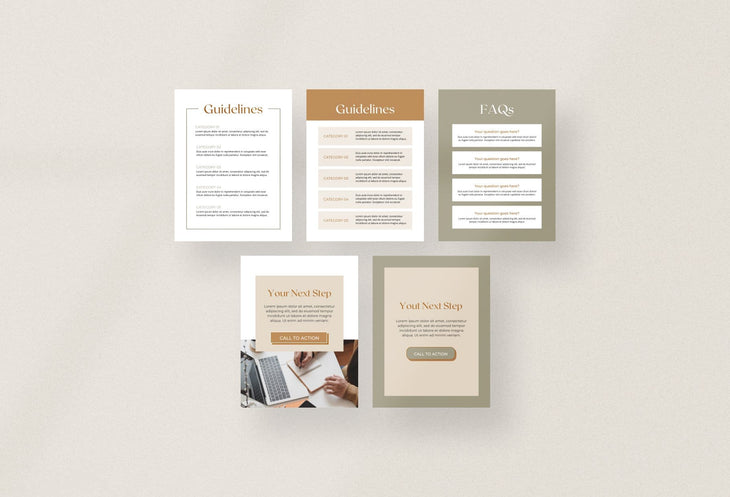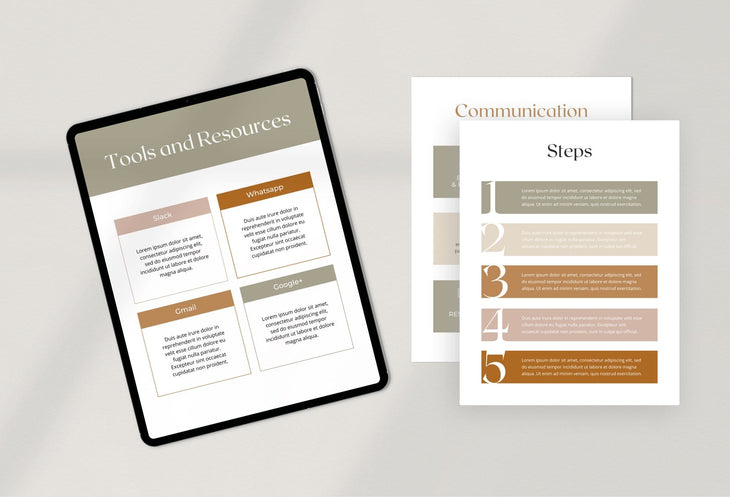 Client Welcome Packet Canva Template
Highlights
Digital download
Digital file type(s): 1 PDF file
Compatible with: Canva Free and Pro
Salute your new clients seamlessly and professionally with this editable Client Welcome Packet Canva Template.
Edit and customize each page of this package in Canva according to your liking and needs.

Help your client feel comfortable with your products or stores effortlessly.
Instant Download | No Paid Canva Account Needed | Fully Customizable.

WHAT'S INCLUDED:

5 Cover Pages
4 Welcome Messages

1 Service Overview
1 Communication
3 Timeline / Proces / Steps
2 Tools and Resources
2 Client Homework
2 Quote Pages
2 Guidelines
1 FAQs
2 Next Step
HOW IT WORKS:

After completing the Checkout Process you will receive a PDF file with the direct links to access your templates.
You only need a Free Canva Account.
If you need help, please contact me here.
Client Welcome Packet Canva Template
Highlights
Digital download
Digital file type(s): 1 PDF file
Compatible with: Canva Free and Pro
Complete Checkout Process
After completing the checkout process you will instantly receive your files in your email.
Check your email to access your content
Click the link to download the PDF with the direct Canva links
Customize to your liking, export, and share
Buy once and you are able to download all of our assets forever.