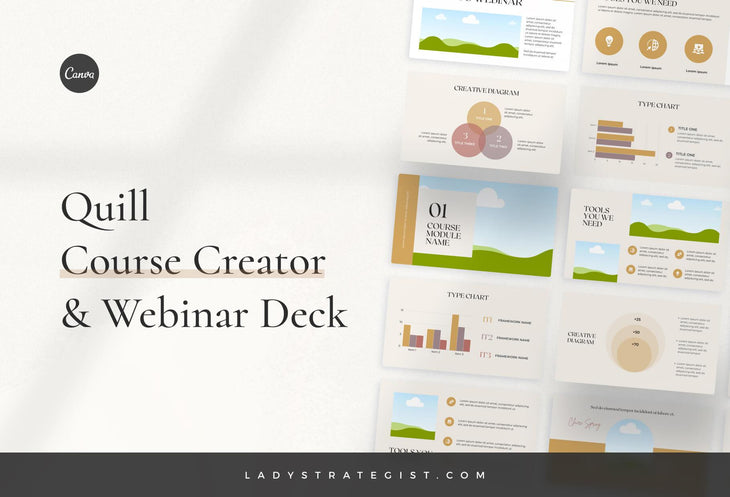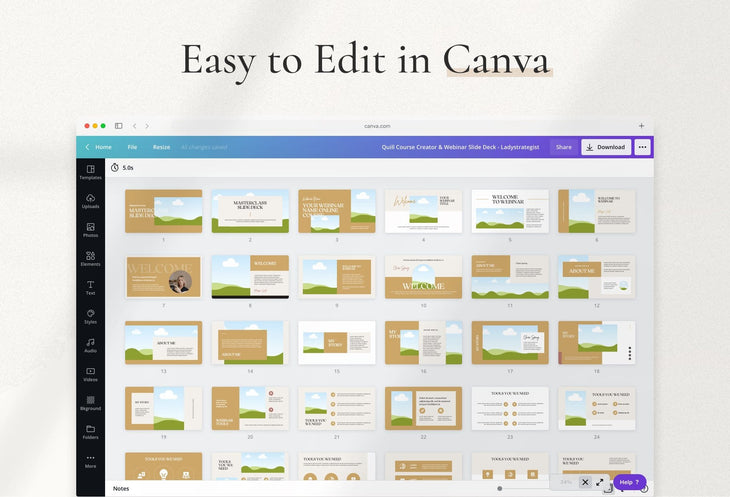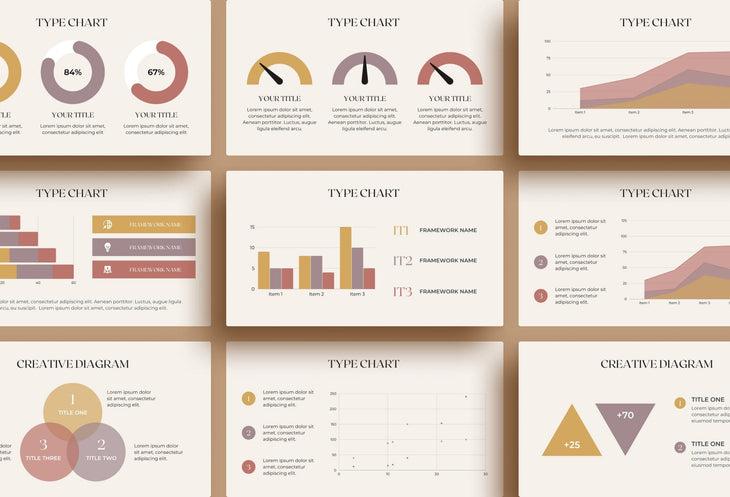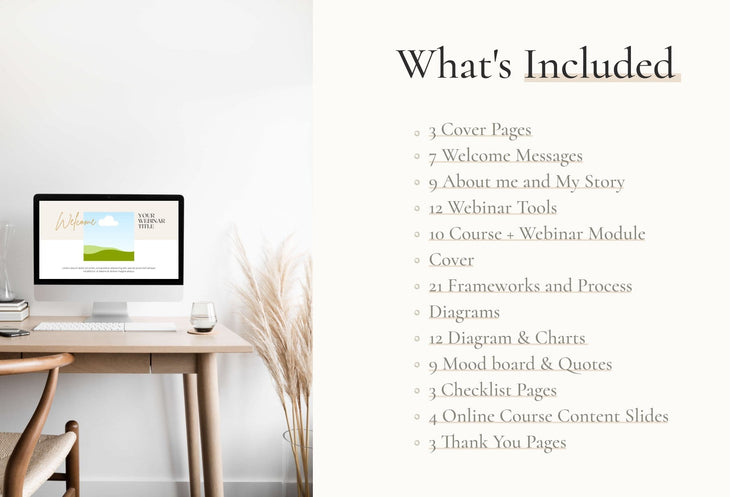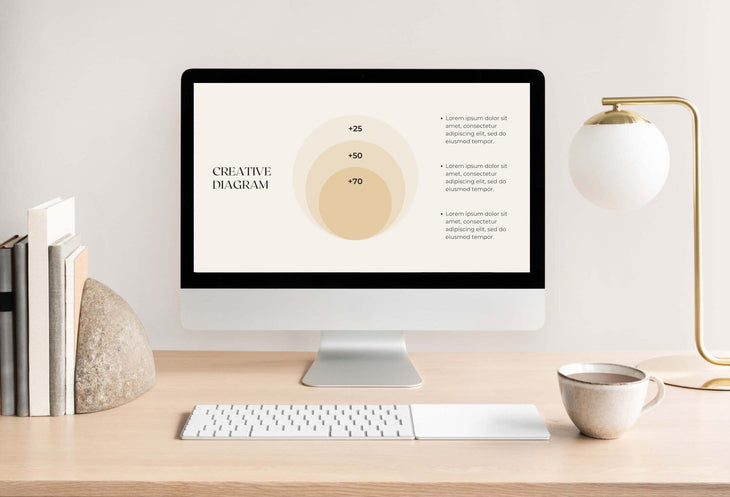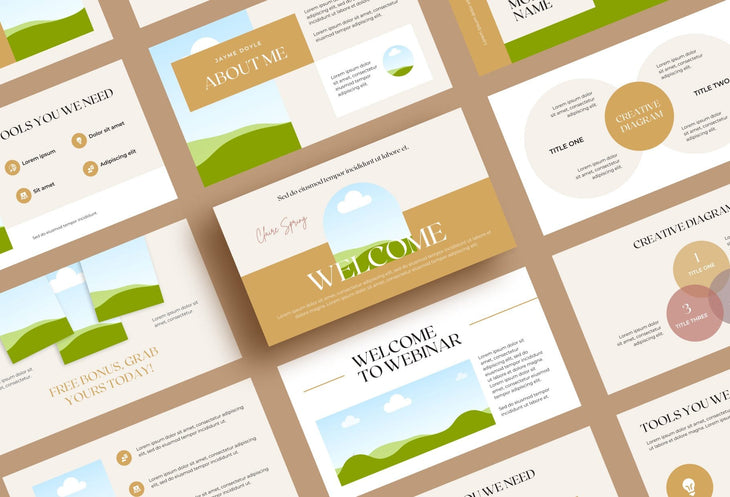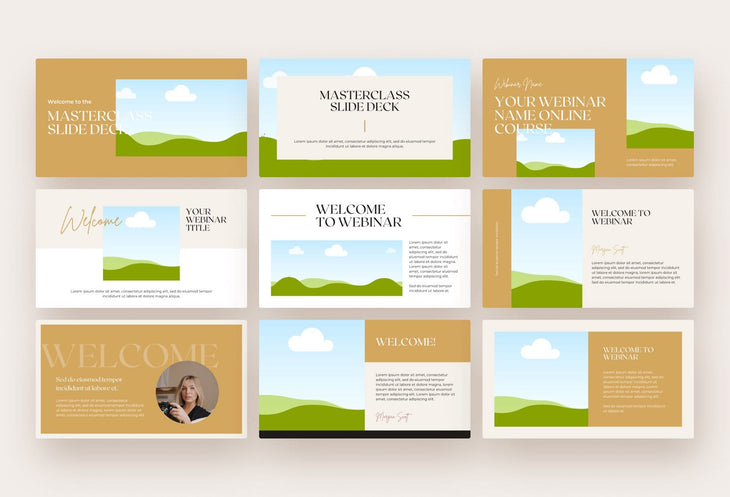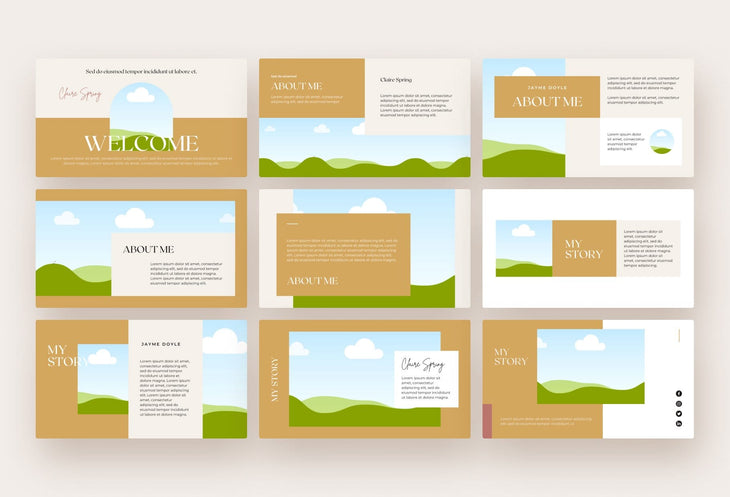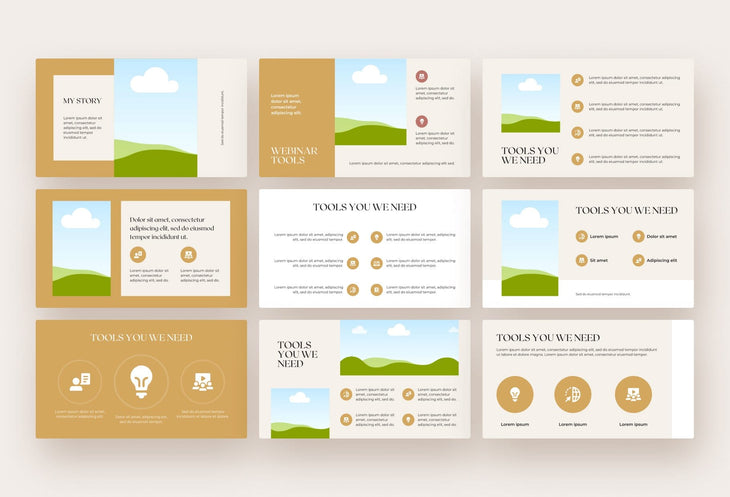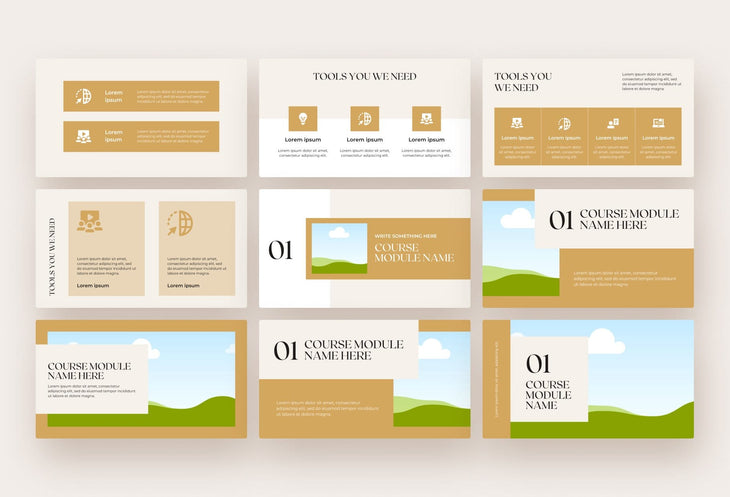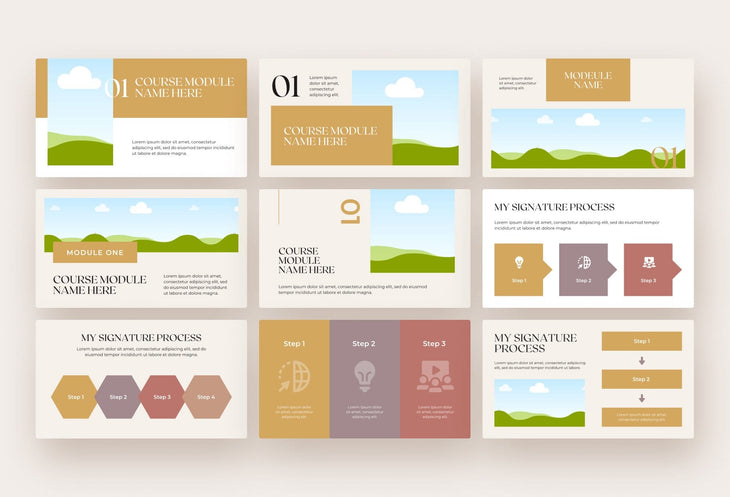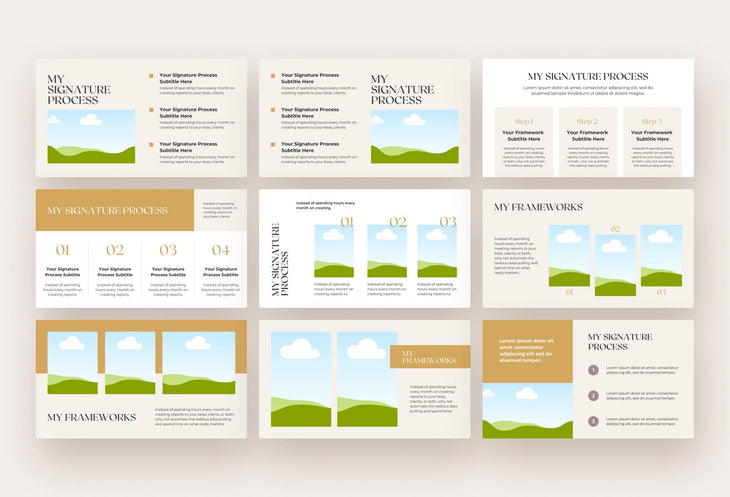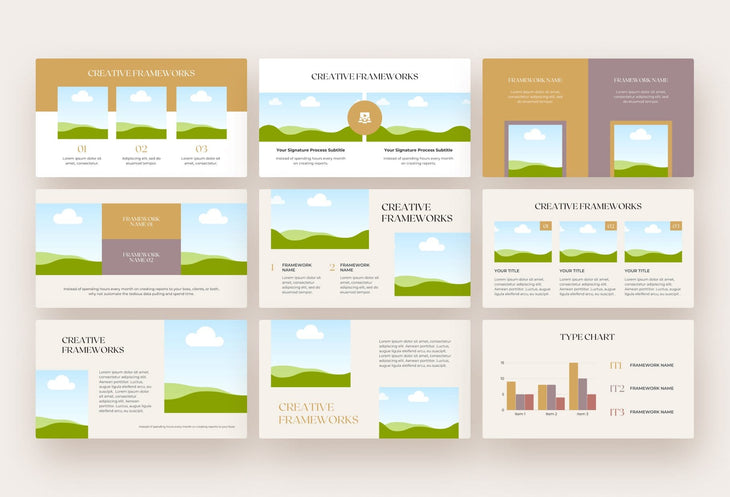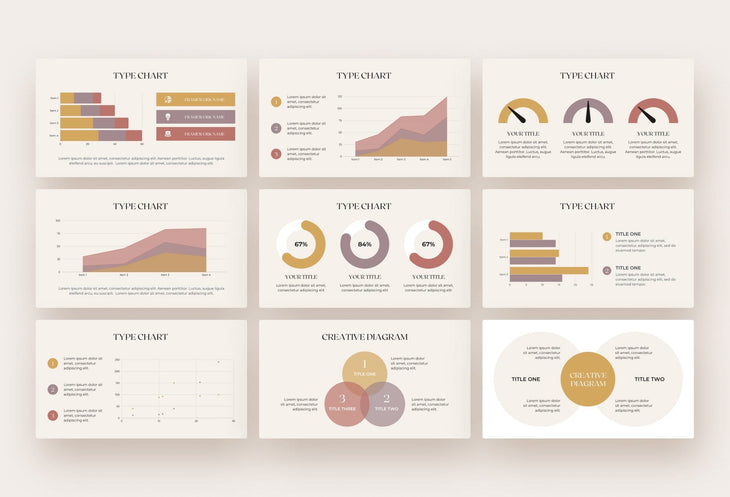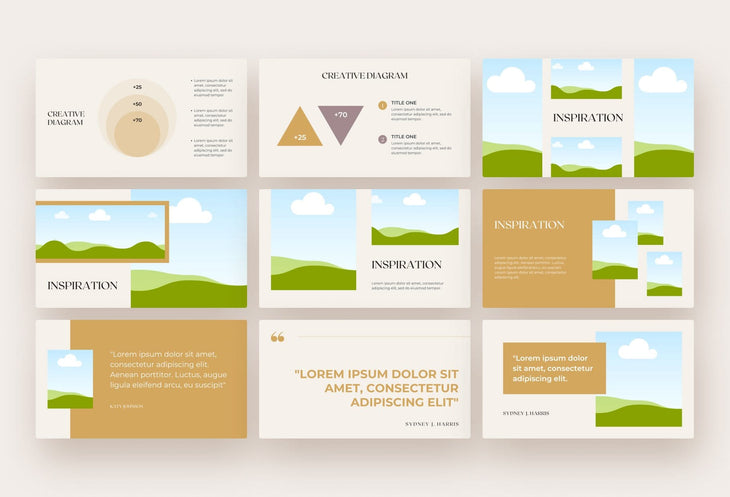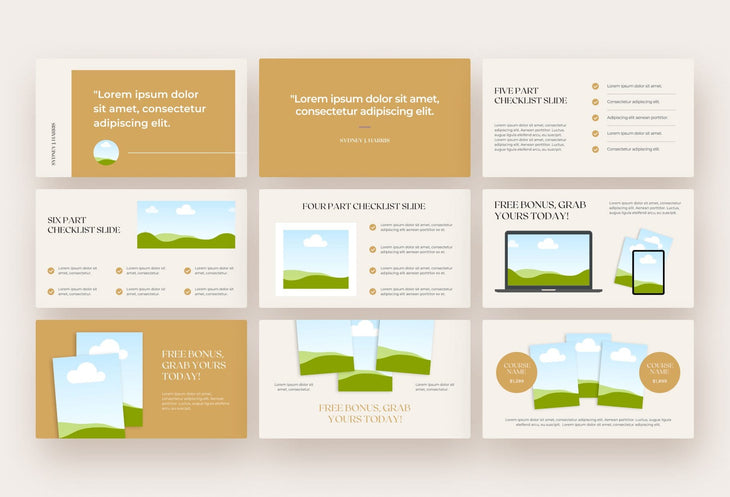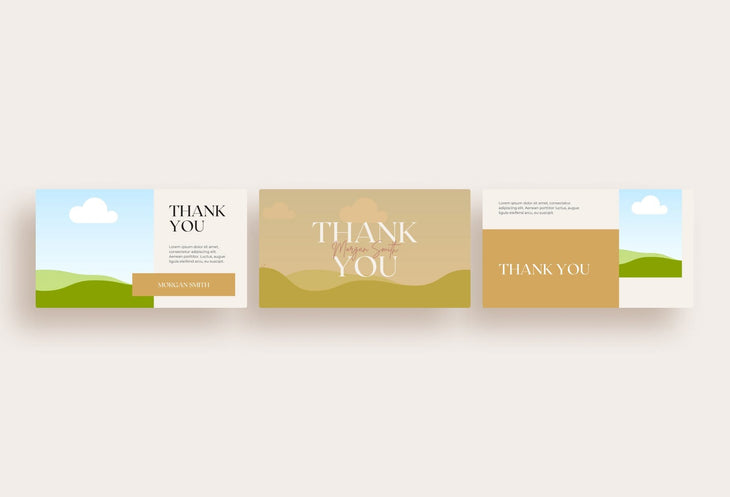 Quill Course Creator & Webinar Deck
Highlights
Digital download
Digital file type(s): 1 PDF file
Compatible with: Canva Free and Pro
Quill Course Creator & Webinar Deck is the perfect tool for business owners, coaches, or course creators looking to save time and create professional-looking presentations.
From basic slides, all the way to complicated infographics, Quill Course Creator & Webinar Deck will eliminate hours of prep time.
It doesn't matter if you're not a graphic designer or have designing skills at all. All you will need to do is to change the text blocks and image placeholders that are preselected, change fonts or colors at will, emphasize certain points with intuitive lines and shapes—and voilà: marketing material in one click!
Instant Download | No Paid Canva Account Needed | Fully Customizable.

WHAT'S INCLUDED:

3 Cover Pages

7 Welcome Messages

9 About Me and My Story

12 Webinar Tools

10 Course + Webinar Module Cover

21 Frameworks and Process Diagrams

12 Diagram & Charts

9 Mood board & Quotes

3 Checklist Pages

4 Online Course Content Slides

3 Thank You Pages
HOW IT WORKS:

After completing the Checkout Process you will receive a PDF file with the direct links to access your templates.
You only need a Free Canva Account.
If you need help, please contact me here.
Quill Course Creator & Webinar Deck
Highlights
Digital download
Digital file type(s): 1 PDF file
Compatible with: Canva Free and Pro
Complete Checkout Process
After completing the checkout process you will instantly receive your files in your email.
Check your email to access your content
Click the link to download the PDF with the direct Canva links
Customize to your liking, export, and share
Buy once and you are able to download all of our assets forever.