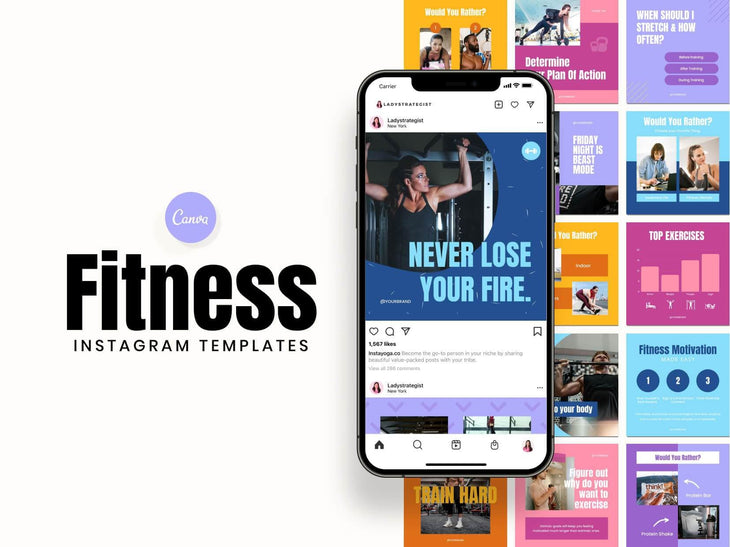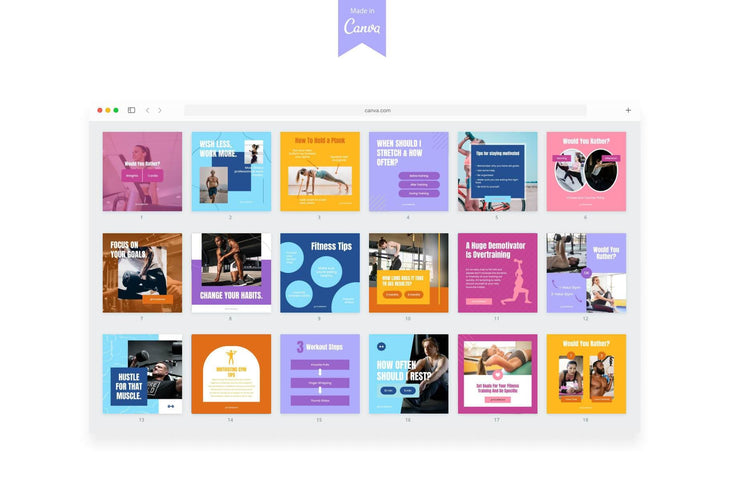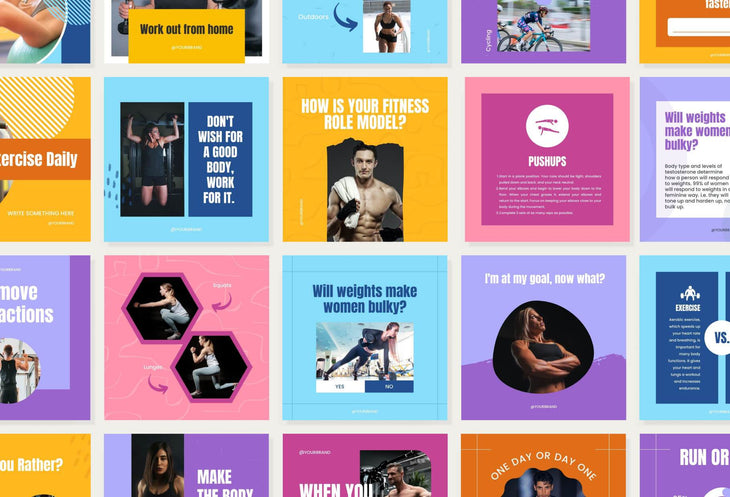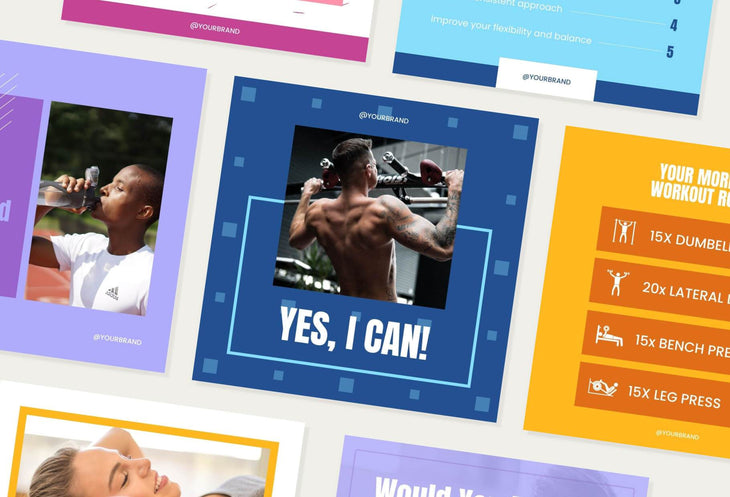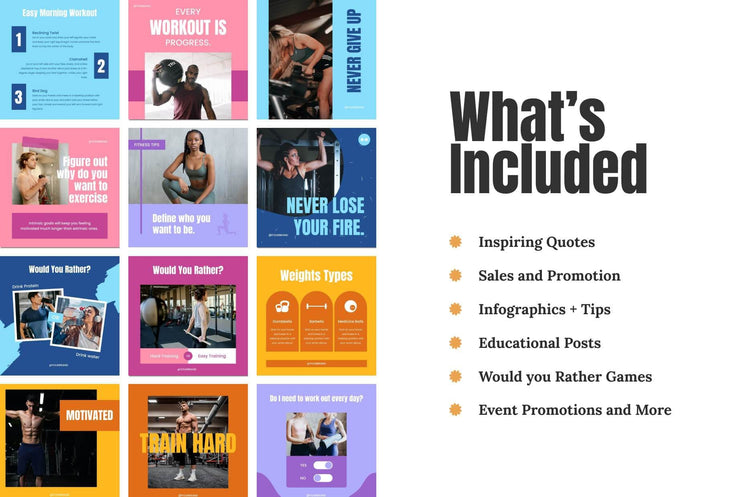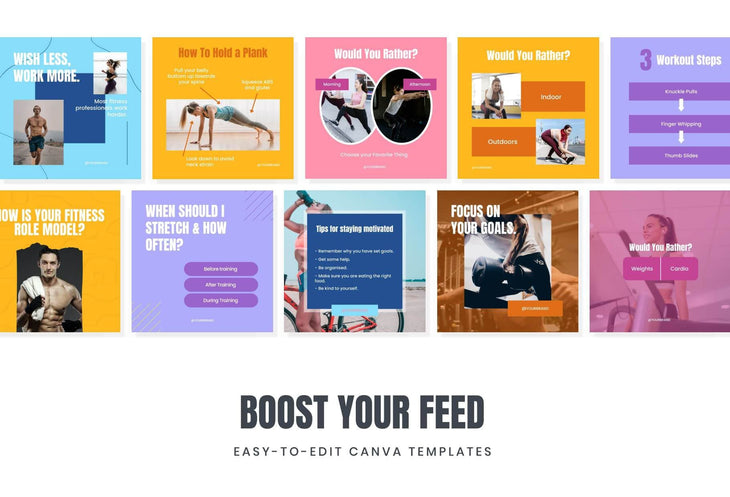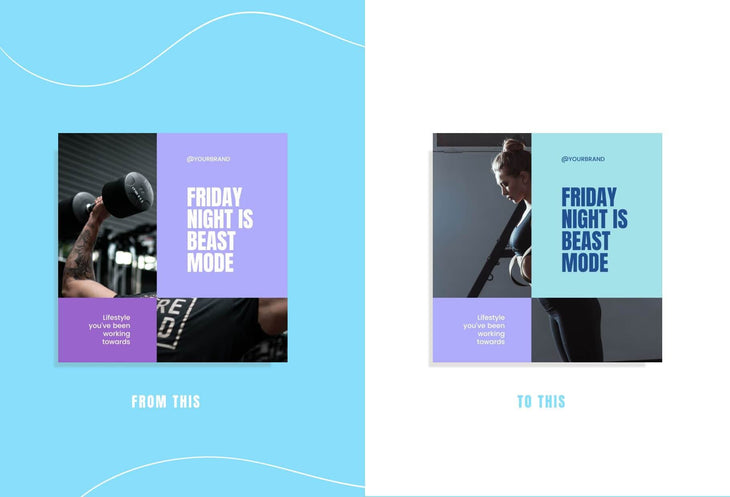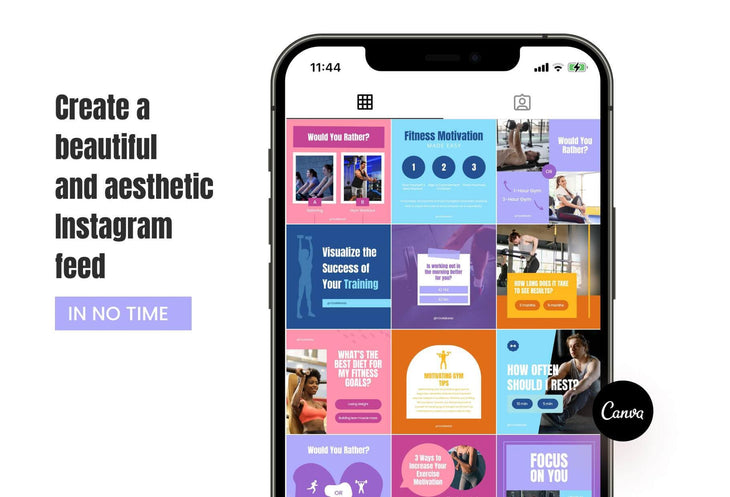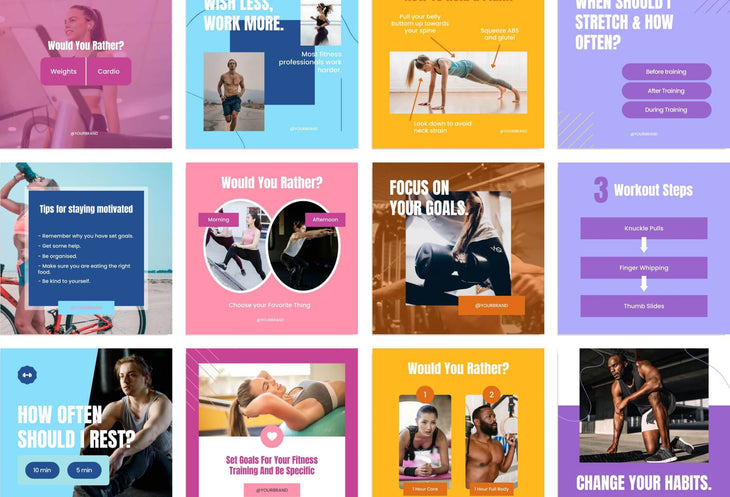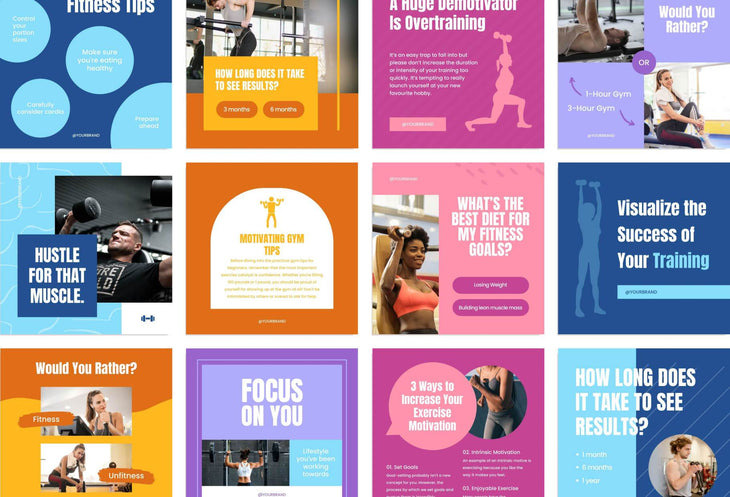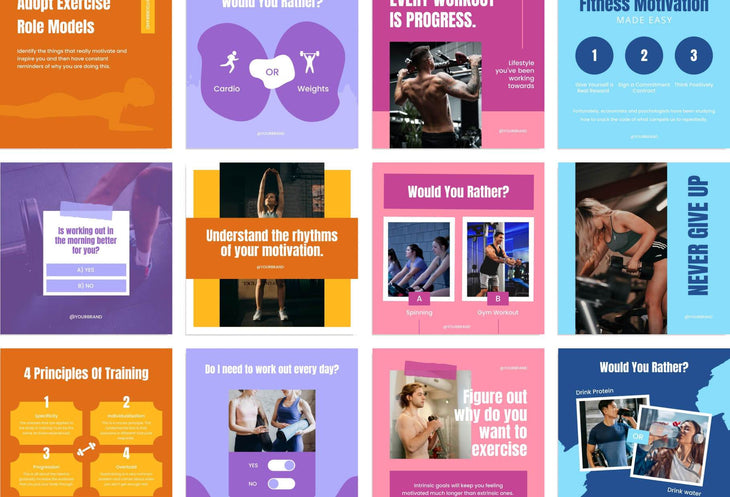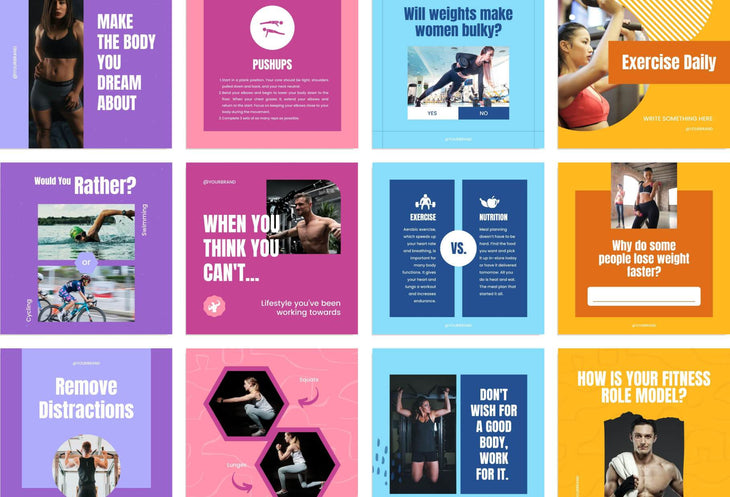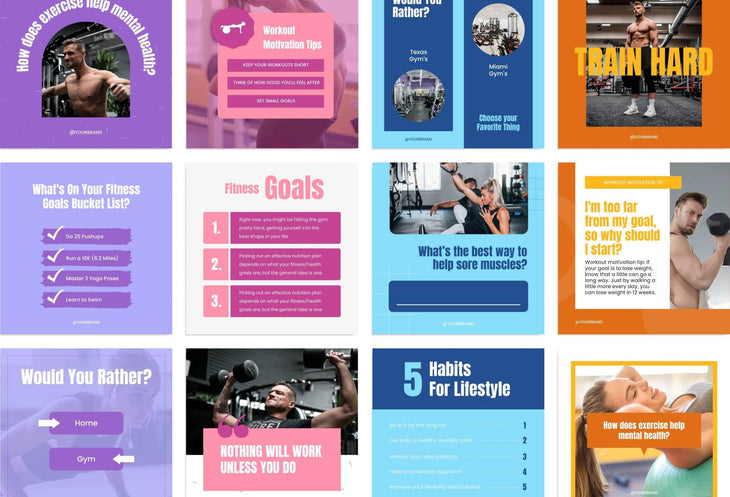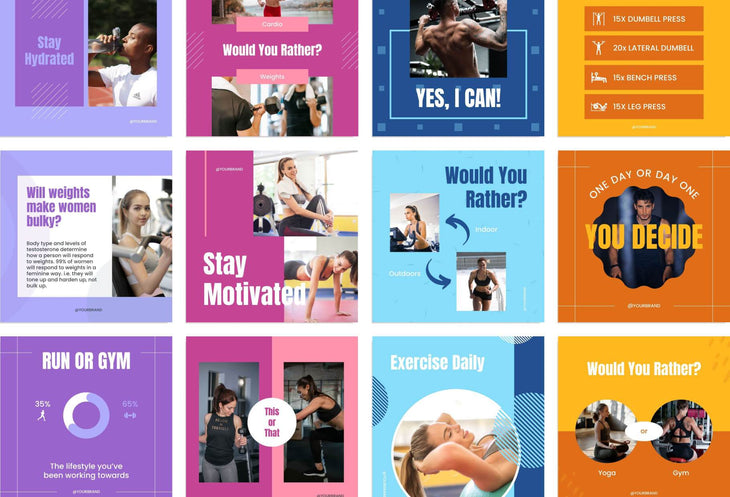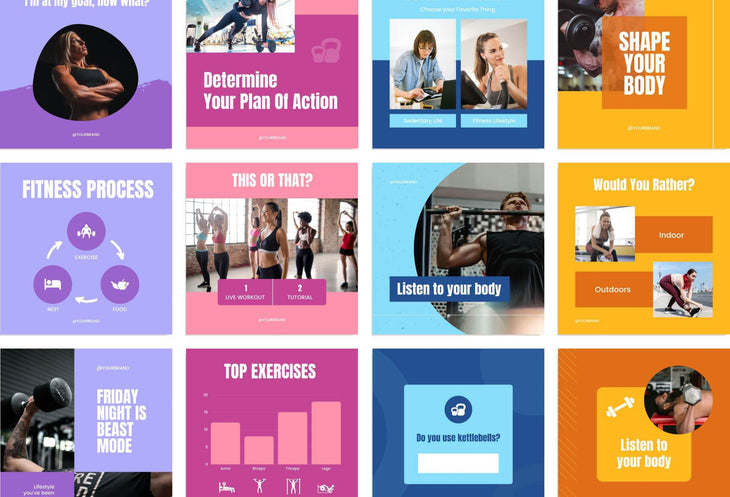 97 Done-for-You Trend Fitness Instagram Posts Canva Templates
Highlights
Digital download
Digital file type(s): 1 PDF file
Compatible with: Canva Free and Pro
Visual content is more important than ever when it comes to attracting new followers, clients, and customers on social media. But, crafting compelling graphics that captivate your audience can be time-consuming.
That's why I created these 97 Fitness Canva Templates for Fitness Influencers and Brands. These templates are all pre-designed with real text to maximize their effectiveness on Instagram! Whether you're an individual fitness enthusiast or a gym owner, this bundle of ready-made graphics will give your feed an instant boost so you don't have to spend hours every week creating them yourself.
97 Done-for-You Trend Fitness Instagram Posts Canva Templates
Highlights
Digital download
Digital file type(s): 1 PDF file
Compatible with: Canva Free and Pro
Complete Checkout Process
After completing the checkout process you will instantly receive your files in your email.
Check your email to access your content
Click the link to download the PDF with the direct Canva links
Customize to your liking, export, and share
Buy once and you are able to download all of our assets forever.